The intermittently endearing 1981 rom-com CONTINENTAL DIVIDE Blu-Ray (103 mins., 1981, PG; Kino Lorber) was a first, and sadly a last, happening for several of its participants. For Steven Spielberg, he notched his first Amblin production credit here for shepherding a script by Lawrence Kasdan, who had a hit earlier in '81 with "Body Heat," not to mention the screenplay for the director's own "Raiders of the Lost Ark." It would also be the first time star John Belushi tried his hand at a straight type of leading man role – reportedly clean and sober on set, it would also, unfortunately, be the last time Belushi would get this opportunity, as he passed away from an overdose in 1982.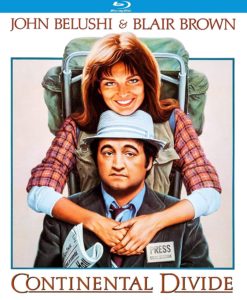 It's unfortunate, too, since Belushi is engaged and quite likeable in this amiable if uneven vehicle for the ex-Saturday Night Live performer and his co-star, actress Blair Brown. He's a tough Chicago Sun-Times columnist running afoul of a local Alderman who's about to burst a gasket over Belushi's reporting of city corruption; she's a reclusive orinthologist living in the Rockies whom Belushi tracks down when he needs to get out of town. The duo spar, eventually fall for one another, then break up – and come back together again – after Belushi returns to Chicago and has to finish what he started at the Sun-Times.
Directed by Michael Apted, "Continental Divide" is somewhat problematically constructed: the movie opens in Chicago, transitions to the Rockies and settles into Belushi and Blair's relationship, but just as it seems to be gaining some momentum, heads back to the Windy City for a prolonged climax where the dramatic stakes take a surprisingly dark turn (the Alderman actually bombs Belushi's apartment and rubs out one of Belushi's informants, leaving his kids fatherless!). There may not be a ton of chemistry between Belushi and Brown, but their scenes together – beautifully shot by John Bailey – are pleasant and should've been further developed since that's where the core of the story lies – yet Kasdan seems oddly more interested in the peripheral element of Chicago corruption. It's like "Absence of Malice With Eagles" or something.
Nevertheless, there's a real likability to Belushi here – playing to his pudginess and chain smoking, he's actually quite believable as a street-savvy newspaper man, and one could see him having a future as an actor beyond the comedy realm had he lived long enough. Brown is completely fine and appealing here too, but you get the sense this film would've worked better had Belushi been playing opposite an actress with more of an "attitude" and edge. Brown is so easy-going and "nice," John doesn't have much of a challenge to turn her initial resistance to him around, which leads to an air of inevitability about the entire story.
Still, "Continental Divide" has an earnestness and an appeal that enables it to overcome its flaws. I remember my parents renting this film on VHS back in the early '80s and the film being mostly embraced by critics of the time. The movie didn't perform great but still mustered respectable business (certainly it did better than Belushi's subsequent and last film, the miserable "Neighbors" where he reunited with Dan Aykroyd and, regrettably, fell back into drugs and booze), and comes across as a bittersweet example of its star's talents, which could've – and should've – extended beyond "Animal House" and "The Blues Brothers."
Special note also has to be made to Michael Small's score. I've long respected Small's work, mostly in unobtrusive dramatic support of various features throughout the '70s and '80s, but "Continental Divide" gives the composer a rare opportunity for his music to take center stage. His underscoring of Brown and Belushi's relationship is the highlight, with truly lovely, melodic material elevating all of their scenes. It's a shame nobody has ever stepped up to release this soundtrack, which is capped by a beautiful finale and Small and Carole Bayer Sager's ballad "Never Say Goodbye," performed by Helen Reddy, over the end credits.
Kino Lorber's Blu-Ray debuts the movie in high-def for the first time. This is an adequate if older Universal master (1.85, 2.0 DTS MA mono sound) that capably does the job; extras include the trailer and a commentary with historians Daniel Kremer and biographer Nat Segaloff.
Kino Lorber has also championed a number of movies this year that have been long unavailable on home video, with a number of them being critically acclaimed films that, years ago, one wouldn't have expected would become difficult to find. Several of these pictures return to circulation this month for the first time since the VHS era, with a pair of films from Frank Perry — a director who produced a number of fine films with his then-wife, Eleanor — among the highlights of Kino Lorber's December slate.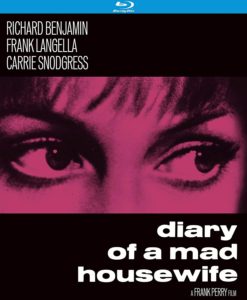 DIARY OF A MAD HOUSEWIFE (95 mins., 1970, R) is a superbly acted movie starring Carrie Snodgress as a put-upon housewife to strenuously obnoxious lawyer Richard Benjamin. We're not just talking about a little annoying — Benjamin is an absolute monster, with their two young daughters also exhibiting signs of inheriting their father's arrogance. Snodgress' heroine cooks, cleans, polishes, and quietly sneaks off to have an affair with a writer (Frank Langella) she meets at a party — sadly, he has issues of his own, and uses her for his own ends while she attempts to find an outlet for happiness in the desolate metropolitan hell she's living in.
Eleanor Perry adapted Sue Kaufman's book in a film populated with extremely funny, sad, and cutting moments. It also doesn't develop a really satisfying narrative — back at the time of its release, it was likely enough for "Diary of a Mad Housewife" to portray Snodgress' character and its surrounding environment without a supporting narrative arc that reaches any kind of resolution. This is one of those "'70s films" that really doesn't go anywhere — the movie just stops when our heroine's journey is beginning, and there's a kind of repetitiveness to the film, a satirical tartness, without much in the way of sympathy for its inhuman NYC elites. That may well be the point, yet the 95-minute movie ultimately leaves you wanting more in terms of a story (some of this was addressed in Perry's TV cut, which features many additional scenes that portray some of its characters in a more sympathetic light).
That said, the performances are outstanding. Snodgress brings a quiet intensity to a woman who's not just subservient to her husband's social climber, managing to get around him in discreet ways. She's superb, and shows evidence why Sylvester Stallone wanted her for Talia Shire's role in "Rocky" that Snodgress unwisely turned down. Langella's part is a fascinating one, his philandering scribe initially offering a seeming oasis for Snodgress while eventually proving to be even more of a jerk than her husband. And speaking of that performance, Benjamin is absolutely brilliant in this picture — so uppity, mannered and boorish, it's a role that ranks with the all-time awful movie spouses and yet, to Benjamin's credit, he manages to develop a tiny ounce of sympathy in the film's concluding moments once his veneer is broken.
A well-reviewed film from its era, "Diary of a Mad Housewife" never made it to DVD and hasn't been available on home video in decades. Kino Lorber brings the picture to DVD and Blu-Ray this month, the latter offering a fine 1080p (1.85) AVC encoded transfer with mono sound — there's no score in the movie, just the sound of horrible people interacting with one another. Extras include a bombastic theatrical trailer and commentary with screenwriter Larry Karazwski and historians Howard S. Berger and Steve Mitchell. (Interestingly, though not seen here, a number of discarded scenes from the TV version can be seen on Youtube, with an insightful discussion of the alterations found here)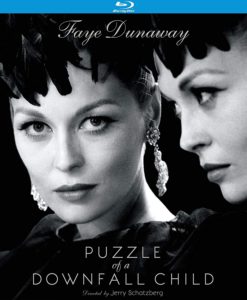 An earlier effort by the Perrys, LADYBUG LADYBUG (82 mins., 1964) is a horrifying tale of a group of school children led home by their teachers in the countryside after their school's nuclear bomb alarm goes off. Whether or not an attack has happened is never disclosed — but the Perrys are more interested in the reactions of the children, the disturbing emotional fallout that follows and the futile recommendations of the "duck and cover" generation in the face of an actual nuclear attack. This short but potent anti-war piece has been remastered in a new 2K (1.85) B&W presentation here on Blu-Ray with the teaser and a commentary from historian Richard Harlan Smith on the supplemental side.
Director Jerry Schatzberg also helmed a number of acclaimed '70s films, including "The Panic in Needle Park," "The Seduction of Joe Tynan" and "Scarecrow." One of his more obscure pictures, PUZZLE OF A DOWNFALL CHILD (105 mins., 1970, R), never received a home video release at all, making this Kino Lorber Blu-Ray premiere one of the first opportunities many viewers will have had to see this picture.
It's an interestingly told drama that works as a prime vehicle for a luminous Faye Dunaway, playing a model recovering from addiction and a nervous breakdown. Adrian Joyce scripted a movie that tries hard to be "avant garde" in its storytelling and doesn't really click — yet for Dunaway devotees or anyone interested in seeing her play opposite a young Roy Scheider, this Paul Newman/John Foreman production is worth a look. Another solid, fresh-looking Universal master (1.85) comprises the AVC encoded transfer here with commentary from Daniel Kremer and Bill Ackerman, an interview with Schatzberg, the trailer, a Trailers From Hell bit, and an alternate studio opening comprising the supplemental side.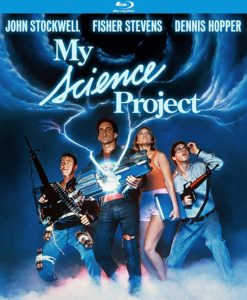 Returning to Blu-Ray in a much improved package from Kino Lorber, MY SCIENCE PROJECT (95 mins., 1985, PG) was one of a handful of comedies released in 1985 that coupled the teen market with the commercial appeal of sci-fi. While the other films in this brief sub-genre were more interesting and successful (including John Hughes' "Weird Science" and Martha Coolidge's acclaimed "Real Genius"), this is still an entertaining piece of fluff with a nutty turn by Dennis Hopper as a high school teacher who regresses to his former '60s hippie self. This occurs after slacker student John Stockwell constructs a science project out of scrapyard junk that's actually part of an Eisenhower-era UFO crash landing!
"The Last Starfighter" screenwriter Jonathan Butuel wrote and directed "My Science Project" following the success of that 1984 fan favorite (alas, the rest of Butuel's filmography is solely comprised of this and the hideous, theatrically-unreleased Whoopi Goldberg bomb "Theodore Rex"). Made for the then-fledgling Touchstone Films (Pictures) arm of Disney, it was one of the label's earliest releases, and met with mixed reviews and scant box-office.
The movie still, though, is fairly enjoyable for its genre, particularly thanks to David Walsh's widescreen lensing that gives the film a nice visual sheen. Mill Creek previously released a now-discontinued Blu-Ray that included a decent transfer but an erroneous mono soundtrack – that's been rectified in this superior Kino Lorber BD presentation featuring an attractive 1080p (2.35) transfer and the movie's full 2.0 Dolby Stereo soundtrack as well. Extras include a new interview with star Fisher Stevens, the trailer, and a commentary with Mike McPadden and Kat Ellinger.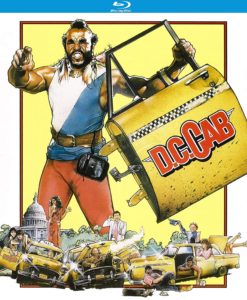 D.C. CAB Blu-Ray (100 mins., 1983, R): Agreeable early '80s comedy about a wacky group of upstart cab drivers and their misadventures in and around our nation's capitol. Adam Baldwin stars as the latest addition to the D.C. Cab Co. roster of drivers that also includes Max Gail, Gary Busey and Mr. T, whose appearance made this Universal comedy a VHS rental favorite amongst younger viewers – also making it one of their earliest exposures to an R rated movie, provided their parents weren't paying attention! Irene Cara, Charlie Barnett, Anne De Salvo, Paul Rodriguez, Bill Maher and the lovely Jill Schoelen co-star in this formula-but-fun Joel Schumacher written-and-directed vehicle, capped with a Giorgio Moroder score and Dean Cundey cinematography to match. Kino Lorber's Blu-Ray boasts a decent Universal catalog master (1.85), commentary with Daniel Kremer and Scout Tafoya, radio spots and the trailer.
RETURN OF THE MUSKETEERS Blu-Ray (102 mins., 1989, PG): Belated reunion of the talents behind the '70s "Musketeers" pictures is fun in spurts, with D'Artagnan (Michael York) trying to round up the old gang – plus Athos' adopted son (C. Thomas Howell) – in order to stop Milady de Winter's daughter (Kim Cattrall) from carrying out a dastardly plan. Oliver Reed, Frank Finlay, and Richard Chamberlain – in a cameo – pop up again, as do the likes of Christopher Lee and Roy Kinnear, whose tragic death during production cast a pall over the entire project. Ultimately, the movie bypassed North American theaters and premiered on the USA cable network, despite the best efforts of the cast, returning writer George Macdonald Fraser and director Richard Lester. "Return" still has its charms and a fine score by Jean-Claude Petit to make it entertaining, especially for fans of Lester's predecessors; Kino Lorber's Blu-Ray (1.85) includes an agreeable AVC encoded transfer, an image gallery and commentary from critic Peter Tonguette. The included theatrical trailer is a definite curio since it seems unfinished, lacking any kind of musical accompaniment.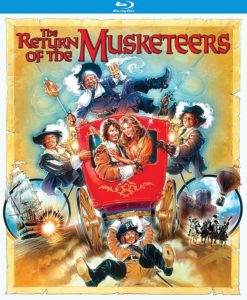 BODIES, REST & MOTION Blu-Ray (95 mins., 1993, R): I'd say that time hasn't been kind to "Bodies, Rest & Motion," a self-consciously "arty" adaptation of Roger Hedden's own play, except this character drama concerning four miserable-in-love twentysomethings wasn't all that well-received upon its original release. Nowadays, it's a curiosity for its cast alone, with lovely Phoebe Cates and Bridget Fonda on-screen in their prime — and the former just a year away from her final starring role in 1994's "Princess Caraboo." Eric Stoltz and Tim Roth are here too, with Roth being especially insufferable in this four-character piece with often pretentious dialogue and a story that doesn't go anywhere on top of it. Only Michael Convertino's interesting, Native American-tinged score manages to captivate in an antiquated period piece. Kino Lorber's Blu-Ray includes a 4K remaster (1.85) with new introductions from director Michael Steinberg and Hedden; Steinberg's 1985 short "Nightwatch"; archival footage and featurette; trailers; and a commentary from Steinberg, Hedden and Stoltz, ported over from the 1994 Criterion laserdisc edition.
Fellini's CASANOVA (154 mins., 1976, R) isn't regarded as one of the Italian filmmaker's greatest works — but for the director's fans, this 1976 chronicle of the great lover is certainly an "interesting" affair as you might expect. Donald Sutherland's eclectic casting serves the movie fairly well, with Casanova being dialed back from the Don Juan you might anticipate, while the visuals courtesy of Danilo Donati's costumes and Guiseppe Rutunno's cinematography are both eye-popping and fascinating. It's a comparatively dour affair for Fellini but worthwhile for aficionados; Kino Lorber's Blu-Ray debuts a new 4K restoration (1.85) licensed from Universal with mono English audio, an alternate Italian track with subtitles; commentary from critic Nick Pinkerton and an essay from scholar Alberto Zambenedetti.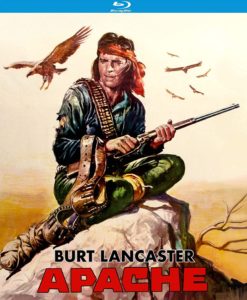 Two From Aldrich: Two of the director's earliest features produced for United Artists debut on Blu-Ray this month. Burt Lancaster stars as one of Geronimo's toughest warriors, Massai, in APACHE (91 mins., 1954), a punchy if apparently compromised western chronicling Massai's attacks on the Calvary after his Chief's surrender. Effective cinematography from Ernest Laszlo and a David Raksin score support this action-packed vehicle co-starring Jean Peters and a young Charles Buchinsky (aka Charles Bronson). Kino Lorber's Blu-Ray is a no-frills affair featuring a 1080p (1.85) color transfer, mono sound and the trailer…Aldrich received more acclaim for his tough WWII drama ATTACK! (107 mins., 1956), focusing on an American infantry command led by Jack Palance who has to rally his troops after their commander (Eddie Albert) cowardly avoids their most recent fight. Lee Marvin, Richard Jaeckel, Buddy Ebsen and Robert Strauss co-star in one of Aldrich's superior war-set efforts, the Blu-Ray including a solid 1080p (1.85) AVC encoded, MGM-licensed B&W transfer with mono sound and a trailer as the sole extra.
ROCK HUDSON COLLECTION 3-Disc Blu-Ray: A trio of early Universal starring vehicles for Rock Hudson are new to Blu-Ray this month from Kino Lorber. The Seminole Indians' battle for their Florida home is the backdrop for SEMINOLE (86 mins., 1953), an interesting western with Hudson playing opposite a terrific supporting cast including Anthony Quinn, Barbara Hale and Lee Marvin. Hudson shifts gears, drastically, for the a late Universal entry into its "Arabian Nights"-themed Saturday matinee adventures, THE GOLDEN BLADE (81 mins., 1953), with an equally young Piper Laurie playing a princess who needs help from Hudson's dashing commoner. Finally, BENGAL BRIGADE (87 mins., 1954) offers Hudson as a Captain in British India who's disgraced after being disciplined for disobeying orders. He finds redemption, as well as support from his fiancee (Arlene Dahl), in a typical studio costumer for its time. All three Technicolor pictures look good here in HD with Universal's catalog transfers (2:1 on "Bengal Brigade," 1.37 on "Seminole" and "The Golden Blade"). Extras include new historian commentaries from Nick Pinkerton on "Seminole" and Phillipa Berry on "The Golden Blade" plus trailers.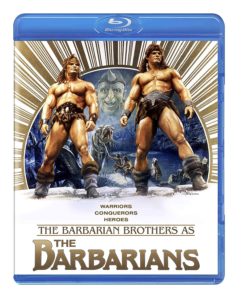 B Thrills and Exploitation Fun
THE BARBARIANS Blu-Ray (88 mins., 1987, R): Late-era Cannon production features "The Barbarian Brothers" as a pair of pumped-up siblings who, years after being taken captive by the vile Kadar (Richard Lynch), seek revenge and try to rescue their imprisoned, gypsy-queen mother (Virginia Bryant). It's second-rate "Conan" shenanigans produced late in the cycle of '80s sword-and-sorcery affairs though Eva La Rue is fetching as the female lead and Pino Donaggio's score is solid. Ruggero Deodato helmed and it's curious the on-screen credits list this as a typical Cannon Group production with Golan/Globus producing, while printed credits list it as a "Cannon International" release with John Thompson responsible for the production. This Scorpion Releasing disc includes a good-looking, MGM licensed 1080p (1.85) transfer with a fine 2.0 DTS MA stereo soundtrack, the trailer, and an engaging Troy Howarth/Nathaniel Thompson commentary.
Code Red brings Italian horror fans one of the dumbest of all '80s "Alien" ripoffs: PANIC (90 mins., 1982), a British-set tale of a scientist who's infected with a bacterial experiment and turns into a monster that runs around a small village causing all kinds of mayhem. David Warbeck and Janet Agren are tasked with stopping the creature in this silly Giovanni Bergamini slice of spaghetti horror, known as "Bakterion" in some markets and available here for the first time in many years. Code Red's Blu-Ray includes a 1080p (1.85) transfer produced in 2016 "with color correction done here in the States"….another Code Red release this month, CRY OF A PROSTITUTE (97 mins., 1974), is a brutal Italian crime drama from director Andrea Bianchi, starring Henry Silva as an American hit man who heads to Italy to straighten out a scuffle between rival mafia factions. He strikes up a relationship with a former hooker (Barbara Bouchet) who's married to a mob boss – not a good idea – in a gory, sleazy film not for the faint of heart. Code Red's Blu-Ray (2.35) is sourced from a 2017 scan from the original negatives "with major extensive color correction done here in America," plus the U.S. opening credits and trailer.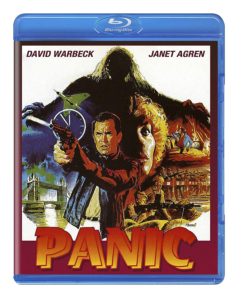 The South Korean import BEASTS CLAWING AT STRAWS (108 mins., 2020) is a crime thriller about a group of individuals vying for a duffel bag full of cash. The debut feature from writer-director Kim Yung-Hoon is new on Blu-Ray this month from Artspolitation, their Blu-Ray including a 1080p (2.39) transfer with Korean audio (5.1 DTS MA/2.0 Dolby Digital) and English subtitles.
New on DVD from Kino Lorber: Special interest and documentary titles this month from Kino Lorber include CREEM (75 mins., 2020), Scott Crawford's look at the rock & roll magazine from its inception in the 1970s through its demise plus the tragic death of its publisher, Barry Kramer. Gene Simmons, Michael Stipe, Joan Jett and others pay tribute to Creem in this documentary, new on DVD with extra interviews, a 16:9 transfer and 5.1 sound…MICHAEL SMERCONISH: THINGS I WISH I KNEW BEFORE I STARTED TALKING (113 mins., 2020) celebrates the talk show host's 30 yapping years in a one-man show recorded in the middle of COVID, while MAJOR ARCANA (82 mins., 2018) is an indie shot in Vermont where a carpenter returns to his hometown, only to fall back into a relationship with a woman whom he shares a troubled history. Both discs include 16:9 transfers and are new this month from Kino Lorber.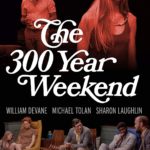 THE 300 YEAR WEEKEND (83 mins., 1971) stars Michael Tolan as a psychologist who holds a group session amongst a number of disparate people suffering from drugs and other issues. William Devane starred and co-wrote this powerful "real-time" TV-movie co-starring Sharon Laughlin, Dorothy Lyman and Roy Cooper. The 1.78 transfer is acceptable with a commentary from Daniel Kremer and Scout Tafoya included on DVD…Kino Lorber and Gravitas Ventures bring "Ren & Stimpy" fans HAPPY HAPPY JOY JOY: THE REN & STIMPY STORY (105 mins.), a feature-length documentary about the acclaimed Nickelodeon animated cartoon which broke through to become an adult favorite at the same time its creator, John Kricfalusi, lost control in an allegedly abusive workplace. A superb chronicle of the series now on DVD sporting additional interviews, the trailer, 5.1/2.0 sound and a 16:9 transfer.
Warner Archive New Releases
A handful of new Blu-Ray titles – including two much-anticipated restorations – comprise Warner Archive's final releases of 2020.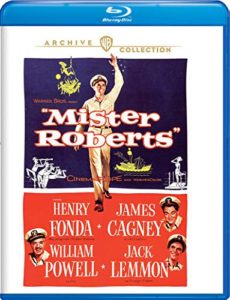 Few titles in the WB catalog have been requested as much as MISTER ROBERTS (121 mins., 1955), the celebrated screen adaptation of Thomas Heggen and Joshua Logan's stage play which ranked as Henry Fonda's most beloved role. Fonda repeated the performance on screen in a Cinemascope/Warnercolor extravaganza helmed by John Ford, who had to be replaced by Mervyn LeRoy for one reason or another depending on where you look. Both Ford and LeRoy were ultimately credited in this WWII comedy-drama about an officer who dreams of real action while managing the wacky crew aboard the USS Reluctant, including an obnoxious captain (James Cagney) and the scheming Ensign Pulver (Jack Lemmon). William Powell appears in his final role in this '50s favorite which feels a bit static and unsurprisingly "stagy," even with its opened-up 2.55 aspect ratio, but still offers sparkling performances. The film has been at last restored on Blu-Ray with a spotless, spectacular 1080p transfer; the 5.1 DTS MA stereo sound preserves Franz Waxman's score, with the trailer and an archival Jack Lemmon commentary included on the supplemental side.
Warner Archive has also performed a miraculous restoration of the original Hammer classic THE CURSE OF FRANKENSTEIN (83 mins., 1957), the movie that catapulted the company into international success and launched a long line of Frankenstein films. This inaugural U.S. Blu-Ray of the 1957 Peter Cushing-Christopher Lee fan favorite includes a spectacular new 4K remaster of the film, blowing away a UK format release from a years ago that looks like it was derived from an old, battered and worn print. There are no such issues here, with Warner's detailed, richly colored transfer appearing in no less than three (!) aspect ratios: 1.37, 1.66 and 1.85, the film seeming better framed at 1.37 or 1.66 depending on the viewer's preference.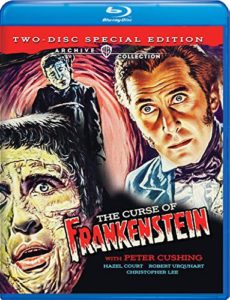 All-new extras include a typically informative commentary from Steve Haberman and Constantine Nasr and fresh featurettes "The Resurrection Men: Hammer, Frankenstein and the Rebirth of the Horror Film," "Hideous Progeny: The Curse of Frankenstein and the English Gothic Tradition," "Torrents of Light: The Art of Jack Asher," and "Diabolus in Musica: James Bernard and the Sound of Hammer Horror." The trailer caps a must-have double-disc set from the Archive.
Music is the main draw in THE HARVEY GIRLS (101 mins., 1946), an MGM Technicolor musical that offers Judy Garland, Ray Bolger, John Hodiak and Angela Lansbury in a salute to "Harvey House" restaurants that served railroaders traveling to the Old West. "On the Atchison, Topeka and the Santa Fe" is the classic set-piece in a breezy if slight Arthur Freed production helmed by George Sidney and here restored in a lovely 1080p (1.37) AVC encoded transfer with mono sound and a number of extras. These include three deleted musical numbers, a stereo remix of "On the Atchison…," a full-length commentary from Sidney, scoring stage sessions and the theatrical trailer.
The Ernest Lubitsch classic THE SHOP AROUND THE CORNER (99 mins., 1940) pairs Margaret Sullavan and Jimmy Stewart as seemingly mismatched gift-shop workers who, of course, actually are perfectly matched in a veritable blueprint for the romantic comedy formula. Another high bit-rate AVC encoded 1080p (1.37) transfer awaits buffs in this superior Archive release, presented here alongside the 1941 Lux Radio Theatre broadcast, 1940 Screen Guild Players radio broadcast, the trailer, and featurette "A New Romance of Celluloid: The Miracle of Sound."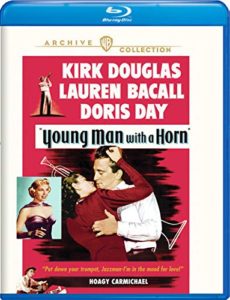 Several holiday-themed catalog titles also bow from Warner Archive this month. The well-reviewed HOLIDAY AFFAIR (87 mins., 1949) stars Janet Leigh as a widower who's drawn to the charity of a veteran (Mitchum), even though she's dating a slick attorney (Wendell Corey). Isobel Lennart scripted and Crosby/Hope "Road" veteran Don Hartman produced and directed this genial RKO release with engaging performances from both stars, presented here in a high bit-rate B&W transfer (1.37) with the trailer and a 1950 Lux Radio Theater adaptation included on the supplemental side…Not quite as entertaining is Roy Del Ruth's IT HAPPENED ON 5TH AVENUE (115 mins., 1947), a well-meaning but tedious film about a hobo who takes over a rundown, boarded up Manhattan mansion and invites several friends over – including GI families and the mansion's owner in disguise, allowing him to learn some life lessons in the process. Don DeFore, Charlie Ruggles, Victor Moore, Ann Harding and Gale Storm star in this Allied Artists release, also premiering on Blu-Ray (1.37 B&W) this month from the Archive with a 1947 Lux Radio Theatre adaptation included on the supplemental side.
Finally, Kirk Douglas is the title character in YOUNG MAN WITH A HORN (112 mins., 1950), a searing jazz drama starring Kirk as a talented performer who can't modulate his ambitions as he navigates the road to success. Lauren Bacall is "the bad girl," Doris Day the "good girl" with Hoagy Carmichael co-starring in a well-performed Michael Curtiz film scripted by Carl Foreman and Edmund H. North from Dorothy Baker's book. The B&W transfer (1.37) is crisp and the clear DTS MA mono sound efficient, with extras including a 1952 Lux Radio broadcast, the trailer, and three classic Looney Tunes shorts offered as extras.
---
Quick Takes
From Film Movement: The life and times of Beethoven are given another look-over in LOUIS VAN BEETHOVEN (126 mins., 2020), a German production that looks at young "Louis" studying with Joseph Haydn in Vienna, years before his compositional genius took flight. Film Movement's DVD includes 5.1/2.0 audio in German with English subtitles and a 16:9 (1.78) transfer.
THE WAR WITH GRANDPA Blu-Ray/DVD (95 mins., 2020, PG; Universal): One of the few new releases to brave theaters during the COVID pandemic of 2020, this long-shelved comedy offers few laughs as young Oakes Fegley tries to outprank his recently-widowed grandfather (Robert DeNiro) who's just moved into his family's home. Uma Thurman and Christopher Walken lead a cast too good for this trite material, which under the direction of Tim Hill, plays like a "Home Alone"-wannabe decades after the fact. Shot in 2017 and controlled by the Weinstein Company, this independent outing (check out the dozens of credited producers) is "inoffensive" but uninspired, and lands on home video this month from Universal. Their combo pack includes a 1080p (1.85) transfer, 5.1 DTS MA sound, DVD and Digital HD copy.
HONEST THIEF Blu-Ray/DVD (100 mins., 2020, PG-13; Universal): Liam Neeson does his usual thing again — this time as a professional thief who tries to go straight after falling for a woman (Kate Walsh), only to be double crossed by two FBI agents hoping to turn him in. "Honest Thief" falls right in line with most of Neeson's genre exercises of the last decade or two, but it's competently handled by director/co-writer Mark Williams, with Robert Patrick, Jeffrey Donovan and Jai Courtney leading a capable supporting cast. For those wanting to watch Neeson in familiar confines, Universal brings "Honest Thief" to Blu-Ray this week featuring a 1080p transfer, 7.1 DTS MA sound, and a Digital HD copy.
JIU JITSU DVD (102 mins., 2020, R; Paramount): Silly B-shenanigans as Jiu Jitsu fighters take on alien invaders in this Dimitri Logothetis film starring Alain Moussi and Frank Grillo, with brief appearances from Tony Jaa and Nicolas Cage (of course). It sounds campier and more fun than it really is, alas, with shoddy production values making for a weak effort. Paramount's DVD is out December 22nd with a 16:9 transfer and 5.1 sound along with a Digital code.
AVENUE 5 – Complete First Season DVD (255 mins., 2020; HBO): "Veep" creator Armando Iannucci didn't quite connect as strongly with this sci-fi comedy about a space/cruise ship, its captain (Hugh Laurie) and disparate group of crew members and passengers. "Avenue 5" assembled a big-time cast with Laurie and Josh Gad, but the laughs are scattershot and the program highly uneven. Nevertheless renewed for a second season, "Avenue 5" debuts on DVD from HBO this month featuring a featurette, bonus commercials, 16:9 transfers and 5.1 sound.
NEXT TIME: 2021 kicks off (and please, it's got to be better than this past year) with the latest Kino Lorber titles and more. Until then, don't forget to drop in on the official Aisle Seat Message Boards and direct any emails to our email address. Cheers everyone and Merry Christmas!