www.andyfilm.com (new columns debut here first!)
email: mailbag @ andyfilm.com (remove spaces!)
Message Board (open 24 hours!)
Twitter - @andredursin (for everything else!)
STAR WARS: ROGUE ONE is certainly something different in the "Star Wars" series. The first film in the franchise to break from the Skywalkers and tell the story of rebel spies who infiltrate the Empire in order to steal the coveted plans for the Death Star, this standalone prequel made headlines over the summer for its reportedly troubled production history. Ultimately, no matter who was – or wasn't – responsible for "Rogue One," the end result is a joyless, depressing affair that's designed strictly for aging fans of the series and not the broader family audience that's long been its focal point.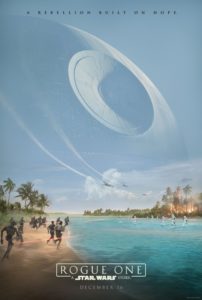 "Godzilla" helmer Gareth Edwards was the first director on "Rogue One," which tells the tale of how a young woman (Felicity Jones) is rescued by the Rebel Alliance and is immediately asked to find the whereabouts of her scientist father (Mads Mikkelsen), who was coerced into working for the Empire on their new Death Star weapon. Jones' Jyn Erso is partnered with a no-nonsense Rebel captain (Diego Luna), a reprogrammed Imperial droid (voiced by Alan Tudyk) and, ultimately, a blind sorta-Jedi (Donnie Yen) and an Imperial defector (Riz Ahmed) on a planet-hopping trip to find her father, all the while being pursued by the Empire, including General Grand Moff Tarken (a computerized Peter Cushing) and Darth Vader himself.
Edwards' penchant for dark visuals and plodding, humorless characters is in evidence in the early stages of "Rogue One," which eventually shifts gears into a more active second half, complete with X-wing raids over a beach-like planet where the Empire is guarding the plans that Princess Leia comes to possess in the original "Star Wars" (1977). These later sections were supposedly the work of "Bourne Identity" series veteran Tony Gilroy, who reportedly cashed a $5 million check for writing and supervising new sequences that were shot after dismal test screenings of Edwards' first version.
Though "Rogue One" plays reasonably seamlessly in spite of its post-production woes, and is vividly shot throughout, the question that it never successfully answers is why it exists at all. This is a downbeat, morose film that's nearly completely devoid of humor and – despite a two hour-plus running time – comprised of a simplistic story line that's never very compelling. To their credit, the cast is mostly solid, with only Forest Whitaker chewing up the scenery in a bombastic turn, and brief run-ins with legendary "Star Wars" characters are fun for a few seconds.
Yet "fun" is also what this film almost completely lacks. Even its darkest passages, George Lucas' prequels were never this depressing, as a needlessly down ending attests (in a galaxy so large, couldn't someone have followed Yoda's lead and been driven into hiding from the Empire?). For the most part, "Rogue One" simply plays fan service to those of us who were kids when the original trilogy was released, fleshing out a story and connecting dots that never needed to be embellished in the first place. And the heavy reliance on CGI here – from backgrounds to entire characters reanimated from the past – ironically plays to the very contrary of what Disney and J.J. Abrams tried to do in "The Force Awakens" in terms of favoring practical effects whenever possible.
It's a watchable yet thoroughly disposable enterprise, a road down the Cinematic Dark Side that Disney's newest cash cow isn't likely to repeat anytime soon. (**½, 133 mins., PG-13)
---
For many of us who grew up post-1959 – whether it was back in the 60s during its initial run, or in the 70s and 80s via reruns – "The Twilight Zone" was a place that was always worth visiting. Rod Serling's classic television anthology was a show that embraced sci-fi, fantasy, horror, satire, a bit of whimsy and many times the political paranoia of its era – and remains one of the all-time classic series to grace the television airwaves. Whether the show scared you, unsettled you, made you think, or simply entertained, chances are good that even the most average episode of Serling's show (which ran on CBS from 1959 to 1965) was scripted and produced by an abundance of talented writers, actors and directors, far more capable of delivering its intended message than nearly anything we see on TV now.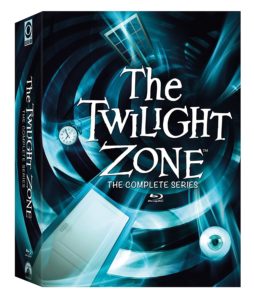 Image Entertainment celebrated Serling's legendary series nearly a decade ago now by issuing the first "Definitive Edition" releases on DVD and Blu-Ray of THE TWILIGHT ZONE (****, 1959-64, 74 hours) – comprehensive packages with brilliant and gorgeous 1080p transfers. The results were an absolutely essential purchase for any BD owner, and CBS has now produced their own Blu-Ray Complete Series set that reprises all 24 discs of TZ's five seasons in one low-priced package.
The original "Zone" was released in a variety of flavors on video, laserdisc, and DVD previously, but there's no doubt these high-def transfers are the way to go for high-def enthusiasts. All the episodes look even more detailed than their prior 2004 remastered DVD transfers, which were crisp and gorgeously rendered, while the original monophonic soundtracks (here presented as uncompressed PCM audio tracks) are also in perfectly satisfactory condition.
Since this set offers a straight reprise of the Image releases, for specific information on each season, its episodes and extra features – which run the gamut from commentaries to isolated scores, radio dramas and archival interviews – check out my original, full-length reviews here: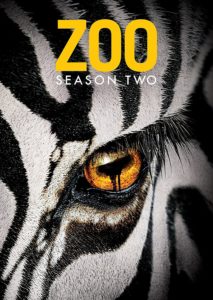 CBS has included all 24 discs – again, identical to the Image releases – in an oversized plastic case with "free floating" spindles. This makes the set less prone to being bounced around in transit, though the downside is that the spartan packaging means nothing but disc numbers and show titles are housed on the flipside of the main cover (the Image releases contained booklets with episode synopses, broadcast dates and specific supplemental contents listed). That said, this is still an essential purchase for those who never owned the prior Blu-Rays, with an attractive price to boot. Highly recommended!
Also New From CBS: The second season of ZOO (9 hours, 2016) brings back James Wolk, Kristen Connolly, Nonso Anozie, Nora Arnezeder and Billy Burke for another season of suspense after wildlife revolted against mankind around the planet. This time around, the group uncovers a plan to eliminate global wildlife altogether, and find something worse than rampaging animals is lurking about. A gag reel, deleted scenes, and two behind-the-scenes featurettes comprise CBS' Season 2 DVD release with16:9 transfers and 5.1 soundtracks adorning the four-disc set…Meanwhile, CBS also tried out a summer thriller with the 13-episode AMERICAN GOTHIC (9 hours, 2016), the story of a murderer belonging to a socially prominent Boston family. The culprit's identity is enshrouded in a lame thriller scenario that failed to muster much of an audience last summer; CBS' four disc set houses the entire run of "American Gothic" with deleted scenes, a gag reel, two featurettes plus 16:9 transfers and 5.1 soundtracks.
---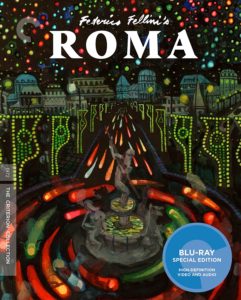 Criterion New Releases
Federico Fellini's ROMA (120 mins., 1972, R) joins the Criterion Collection this month in an essential Blu-Ray purchase for '70s cinephiles.
Seeing that Fellini's work is usually deemed an acquired taste, "Roma" unsurprisingly fits that description precisely – a surreal, wild ride that's made consistently interesting by its episodic, vignette nature. Here, Fellini paints a portrait of growing up in the era of Mussolini – making this something of a boyhood reminiscence – as well as illustrating the city in its then contemporary era, with hippies walking the sidewalks and fashionistas parading around. Characters border from the grotesque to the cartoonish, with Fellini and his camera crew weaving stories that flash back and forth in time, all of which are told through the filmmaker's unique, odd perspective.
It's not a film that's always easy to appreciate, but for Fellini devotees, Criterion's gorgeous Blu-Ray of "Roma" is certainly worth it. The 1080p (1.85) transfer has been remastered in a new 2K digital restoration with uncompressed mono audio; a commentary from Frank Burke, a Fellini historian, offers insight into the movie's themes; deleted scenes and new interviews with filmmaker Paolo Sorrentino and poet/Fellini friend Valerio Magrelli, images, the trailer, and an essay from scholar David Forgacs make for a definitive package of Fellini's 1972 work.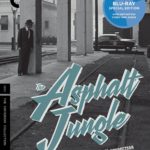 Also new from Criterion this month is John Huston's THE ASPHALT JUNGLE (112 mins., 1950), the director's memorable film noir with Sterling Hayden leading a superlative cast of character actors (Sam Jaffe, James Whitmore, Louis Calhern) in a 1950 MGM production. Huston's tale of a jewelry heist that goes wrong proved to be a breakout picture not only for its director – who co-wrote with Ben Maddow from a novel by W.R. Burnett – but its cast, which also includes a young Marilyn Monroe.
Criterion's Blu-Ray boasts another fine 2K digital restoration (1.37 B&W) with a 2004 commentary from historian Drew Casper; a 1983 documentary, "Pharos of Chaos," about actor Hayden; new interviews with noir expert Eddie Muller and cinematographer John Bailey; archival footage of Huston discussing the film; a 1979 TV episode of "City Lights" featuring Huston; excerpts of an archival interview with Huston; and the trailer.
---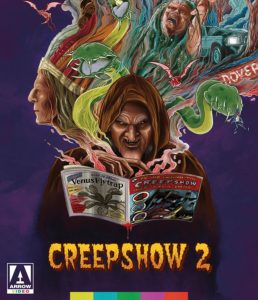 Arrow New Releases
New World Pictures' cheapjack 1986 sequel to George Romero and Stephen King's "Creepshow," the unimaginatively titled CREEPSHOW 2 (*½, 90 mins., 1986, R) is a badly-made follow-up featuring hideous animated sequences, tired stories and a general lack of enthusiasm. Romero collaborator Michael Gornick helmed this sequel, which Romero this time scripted himself, trying to recapture the old EC Comics flavor but mostly fizzling out with a trio of supposedly terrifying tales that are mostly old hat. Even the most effective of the batch, "The Raft," which finds a group of standard '80s teens stalked by a killer oil slick on a lake, is distressingly predictable.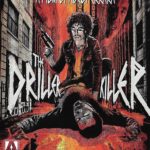 All that being said, there are fans of the film who will be excited by Arrow's definitive, better-than-the-movie-deserves Blu-Ray treatment. A new 2K restoration from original film elements houses a fine grain transfer with a slew of audio options (PCM mono, stereo and 5.1 DTS MA remix). Comprehensive extras include commentary with Gornick; new interviews with actors Daniel Beer and Tom Wright; conversations with Romero, make-up great Tom Savini (who plays "The Creep"), make-up artists Howard Berger and Greg Nicotero, who also discusses his work with Rick Baker; behind the scenes footage; an image gallery; trailers, TV spots, and the script as a BD-ROM.
Also new from Arrow is a Blu-Ray/DVD combo pack of Abel Ferrara's early work THE DRILLER KILLER (101/96 mins., 1979), a film starring Ferrara himself as a struggling artist who turns psycho with a power tool as his instrument of revenge. Not for all tastes, Arrow has fully restored "The Driller Killer" via a 4K restoration from the original camera negative of both the theatrical version and a longer, never-before-seen pre-release cut, in either 1.85 or 1.37 aspect ratios. Extras include commentary by Ferrara, recorded exclusively for this release; a new interview with the star/director; a visual essay on Ferrara's films; a 2010 documentary on the film's Mulberry St. NYC location; the trailer; and other goodies.
---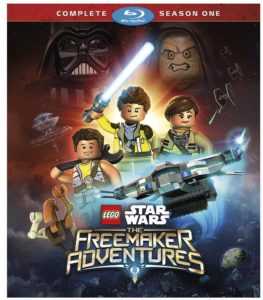 Also New & Noteworthy
LEGO STAR WARS: THE FREEMAKER ADVENTURES Complete Season 1 Blu-Ray (299 mins., 2016; Disney): Set between the events of "The Empire Strikes Back" and "Return of the Jedi," this enjoyable, freewheeling Lego series follows a family of scavengers as they construct starships based on debris flowing through the galaxy. Soon, though, the Scavengers' young son finds the ancient Kyber Saber and plunges his clan into the struggle between the Empire and the Rebel Alliance. All 13 colorful episodes of "The Freemaker Adventures" have been assembled on Blu-Ray by Disney boasting gorgeous 1080p (1.78) encoded transfers, 5.1 audio, two featurettes and six bonus magnets in the package.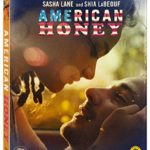 EQUITY Blu-Ray (100 mins., 2016, R; Sony): Anna Gunn stars in this independently produced drama about an investment banker working with a controversial tech IPO while trying to navigate her way up the corporate ladder at a competitive Wall Street firm. Meera Menon directed and Amy Fox wrote this interesting, if somewhat dry, financial story that's made fresh by its central female character and her perspective, making for a unique take on corporate maneuvering in today's fiscal climate. Sony's Blu-Ray includes two featurettes and an LA Film Festival Q&A with Gunn, Menon, producer Sarah Megan Thomas and co-writer/co-sar Alysia Reiner, a 1080p (1.85) AVC encoded transfer, 5.1 DTS MA sound and a Digital HD copy.
Lionsgate New Releases: The Robertson clan is back for one of their final go-arounds in the tenth season of DUCK DYNASTY (5 hours, 2016), with Willie and Korie celebrating their 25th wedding anniversary, as well as welcoming their newly adopted son, Rowdy. Meanwhile, Jase's son Reed proposes to his girlfriend, Si fights a parking ticket and the family all comes together when a storm tears through West Monroe. Lionsgate's three-disc set contains all 14 episodes from "Duck Dynasty"'s Season 10 with exclusive supplements, 16:9 (1.78) transfers and 2.0 Dolby Digital soundtracks on DVD…New on Blu-Ray December 27th from Lionsgate is AMERICAN HONEY (12 mins., 2016 R), British filmmaker Andrea Arnold's self-indulgent, endless tale of an 18-year-old (an admittedly eye-opening performance from Sasha Lane), traveling around the country with a group of similarly aimless young people, selling magazine subscriptions, partying and doing drugs. The end. Really, there's not a whole lot to "American Honey," which offers Shia LaBeouf as Lane's love interest in a movie that strains to say something "deep" about the American dream but comes off as terribly overlong and repetitious. Lionsgate's Blu-Ray – framed in the 1.33 aspect ratio Arnold preferred – boasts one featurette, a 5.1 DTS MA soundtrack and a Digital HD copy.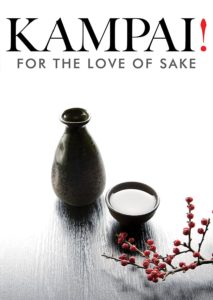 MPI/IFC DVD New Releases: New to DVD this month from IFC is the French thriller DISORDER (98 mins., 2016, Not Rated), staring Matthias Schoenaerts as an Afghanistan war vet who becomes the bodyguard to the wife (Diane Kruger) and son of a Lebanese businessman. Alice Winocour directed this interesting study of a PTSD-afflicted soldier having difficulty separating what's real from his own mind in a provocative picture on disc sporting the trailer, a 16:9 transfer and 5.1 French audio with English subtitles…ROSEANNE FOR PRESIDENT! (97 mins., 2016, Not Rated) is Eric Weinrib's documentary recounting comedian Roseanne Barr's run for President in 2012. Roseanne fans and political junkies will get the most mileage out of this doc, now on DVD as a Sundance Selects MPI release also featuring extra scenes, the trailer, a 16:9 transfer, 5.1 Dolby Digital sound and a "Weed Supercut"…Mirai Konishi's KAMPAI! FOR THE LOVE OF SAKE (95 mins., 2015, Not Rated)takes a close-up view of the fermented rice wine, profiling Japanese rice paddies to breweries around the globe in pursuit of the increasingly popular beverage and a handful of brewers cultivating their own recipes. MPI's DVD boasts a 16:9 transfer and 5.1 sound…Finally, Jussi Adler-Olsen's Danish bestsellers "Department Q" star Nikolaj Lie Kaas as detective Carl Morck, teamed with a new partner (Fares Fares) as he investigates a series of murders and the kidnapping of a high-ranking government official. MPI's DEPARTMENT Q TRILOGY (328 mins., 2013) includes "The Keeper of Lost Causes," "The Absent One" and "A Conspiracy of Faith," each in 16:9 transfers and 5.1 Danish soundtracks with English subtitles.
STAGECOACH: THE TEXAS JACK STORY Blu-Ray (91 mins., 2016; Cinedigm): Trace Adkins stars in this new western as a ranch owner pursued by a US Marshal (Kim Coates) who was involved with him in a stagecoach robbery years before. Donning his old guise of "Texas Jack," Adkins' Nathaniel Reed tries to pursue justice – and redemption – in Terry Miles' film, co-starring Judd Nelson. Cinedigm's Blu-Ray is out this week, sporting a 1080p transfer and 5.1 DTS MA sound, along with a solitary behind-the-scenes featurette.
NEXT TIME: SULLY, STORKS and more new releases in our Christmas — and final — column of 2016! Until then, don't forget to drop in on the official Aisle Seat Message Boards and direct any emails to our email address. Cheers everyone!