Wes Anderson's latest cinematic confection, THE GRAND BUDAPEST HOTEL (***, 99 mins., 2014, R; Fox), is primarily set in a fictional European country in the 1930s, before the outbreak of war, where Gustave H., a "fruity" ladies man (Ralph Fiennes), schools a young bellhop, Moustapha Zero, in the art of customer satisfaction among other misadventures. The latter include the death of a hotel patron (Tilda Swinton) who leaves one of her most cherished possessions – a painting entitled "Boy with Apple" – to Gustave, thereby enraging her family, who employs a hitman (Willem Dafoe) to take care of the situation…if a spell in the local prison doesn't do Gustave in first.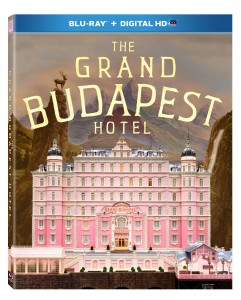 The most striking element in "The Grand Budapest Hotel" is the picture's visual design. Anderson, cinematographer Robert Yeoman and production designer Adam Stockhausen have produced a movie that's so captivating from an aesthetic angle – with multiple aspect ratios and artfully framed images – that it's hard to believe the movie is just a fantastical figment of Anderson's imagination, and not an evocation of a real time and place. The original story – not as satisfying as Anderson's prior outing, "Moonrise Kingdom" – is typical of the director's frothy, silly and offbeat sensibilities, mixing in a murder-mystery as well as a litany of colorful characters with many played by Anderson's stock company (Jason Schwartzman, Harvey Keitel, Bill Murray, Owen Wilson, Edward Norton). Yet it's Fiennes' show, and he's just spectacular as the smooth-talking, would-be sophisticate in a world that is slowly, and sadly, fading from view.
Fox's Blu-Ray of Anderson's picture – one of his most commercially successful, grossing $160 million worldwide to date – offers a sumptuous 1080p transfer with DTS MA 5.1 audio. Due to the shifting aspect ratios, there's a disclaimer to make sure your TV is kept on 16:9 before the movie starts, as some viewers may be surprised so much of the film is framed at 4:3; later time periods are depicted at 1.85 and 2.35, with an elder Zero (F. Murray Abraham) relaying his story to a writer (Jude Law). Slight extras include a quick, funny video of Murray touring the German shooting locale, a few promotional videos, a still gallery, and a digital copy.
WINTER'S TALE Blu-Ray Combo Pack (**½, 118 mins., 2014, PG-13; Warner): This gorgeously filmed, lyrically scored, and quite well-acted adaptation of Mark Helprin's novel proves to be an uneasy, if not downright bizarre, mixture of a time-spanning romantic drama with a supernatural thriller. Writer-director Akiva Goldsman's pet project proves to be much more successful in the former category than the latter, though it's always gorgeous to look at.
Colin Farrell stars as Peter Lake, an orphan in 1916 who becomes an employee of New York City gangster Pearly Soames (Russell Crowe) – who's really an emissary of Old Scratch, hoping to tilt the balance of good and evil by eradicating all the light in the world (or something). This means tailing Lake, who falls for the red-haired daughter (Jessica Brown Findlay) of a wealthy publisher (William Hurt). Alas, their love is doomed because of her tragic illness, though this oddball fairy-tale ends up spanning more than just their generation, as Lake lives through his lifespan – and finds his "true miracle" in the 21st century.
"Winter's Tale" has all the elements of a great screen fantasy, starting with Caleb Deschanel's glorious evocation of turn-of-the-century New York, layered with beautiful textures that kept me captivated simply from a visual angle alone. The score by Hans Zimmer and Rupert Gregson-Williams is also a stunner: an orchestral and lovely contribution unlike anything Zimmer has written in years.
What's odd about the movie is, well, its overriding story – and particularly its depiction of Good vs. Evil. Granted that fantasies of this type always require a suspension of disbelief – the kind that you either go with or don't – but "Winter's Tale" bites off far more than it can chew in this regard. Crowe's character boasts fleeting bulging eyes and an Irish lilt that resembles the "Lucky Charms" leprechaun by way of Robert DeNiro in "Angel Heart" – it's a strange performance that's a stark contrast from Will Smith's role as a contemporary Lucifer (!), a part done as an apparent favor to the director (most of the cast worked with Goldsman on prior projects). The striking disparity in their performances is compounded by a lack of general explanation about the world they're inhabiting: is this supposed to be a thoroughly fantastical universe, or just a "real" world where magic exists underneath its surface? What's the deal with the angelic forces who lurk around the edges of the movie (including the white horse with a mind of its own), who are never fully explained? Why are certain areas outside the city uninhabitable for the demonic bad guys?
Perhaps some of this material was left to the book (or the cutting room floor), but the end result is a picture that is intermittently moving and dazzling – but also wildly uneven and just altogether strange. It's almost like watching "Somewhere in Time," "Gangs of New York" and "Angel Heart" thrown into a blender. However, genre fans, and incurable romantics, might want to give it a shot in spite of its flaws – particularly if you can meet it halfway.
Warner's Blu-Ray combo pack, out this week, includes a lovely 1080p AVC encoded transfer – this is a great-looking film and Deschanel, one of the best in the business, does a superb job creating a cinematic universe that feels both real and magical without being overly reliant on CGI. The DTS MA soundtrack is fine, and extras include 12 minutes of deleted scenes, a few featurettes, a DVD and digital copy.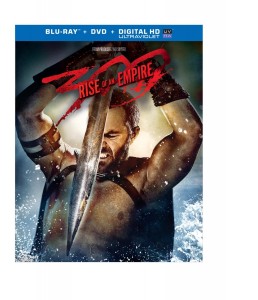 We've had prequels and sequels – now comes the "side-quel" of 300: RISE OF AN EMPIRE (**, 103 mins., 2014, R; Warner), a hackneyed hack 'n slash that tells the origin story of Persian villain Xerxes while Greece's Thermistokles battles to keep Sparta from being invaded by the vile foes.
It's a retread of Zack Snyder's original "300," reprising all the same visuals, bloody battles, gory dismemberments, loud music, and general bombast. However, Noam Murro's picture – scripted by Snyder and Kurt Johnstad – offers little in the way of story and dramatic interest, moving from one carnage-laden combat sequence to the next with scant character development (at least its predecessor tried). Eva Green is the only member of the cast to make an impression in her bonkers portrayal of the Persian commander Artemisia, but I'd imagine most viewers over the age of 16 are likely to tire of the shenanigans after just a few minutes.
Warner's Blu-Ray combo pack offers a predictably well-crafted 1080p transfer with DTS MA 7.1 audio. Extras include a number of behind-the-scenes featurettes, a DVD and digital copy, though one wonders if most of the extras won't be held – as in the case of the original "300″ – for an inevitable special edition.
Also new from Warner is ALEXANDER: The Final Cut (**, 207 mins., 2005, Not Rated; Warner), no less than the fourth (!) attempt by director Oliver Stone to make sense of his 2005 box-office flop.
Stone's biopic of the great leader of ancient Macedonia quickly went into production to avoid competition from fellow flamboyant auteur Baz Luhrmann's unmade version, but tanked completely in the United States, necessitating a healthy run in international markets just to make up its budget and marketing costs.
Undeserving of the "Worst Movie of 2005″ tag some placed on it, "Alexander" is also far from a misunderstood epic in need of re-assessment. Stone's movie benefits from some emotionally charged battle sequences and a majestic score by Vangelis, but shaky performances, curious casting and a disjointed dramatic structure prevented it from becoming much more than a missed opportunity.
Stone's film paints Alexander (a miscast Colin Farrell) as a spoiled child who grows into a leader dominated by an overbearing, crazy mother with a penchant for snakes (Angelina Jolie), has sex with a wild, untamed woman (Rosario Dawson) who becomes his wife at the same time he has a close relationship with his trusty male companion Hephaistion (Jared Leto), and conquers the world one battle at a time, spreading Greek culture in the process.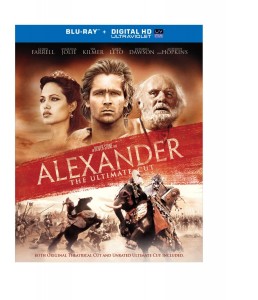 Val Kilmer pops up as Alexander's disfigured father, Christopher Plummer and Brian Blessed offer fleeting cameos that are extended in the new(er) version(s), while Anthony Hopkins appears as Ptolemy in unintentionally humorous sequences that attempt to bring some sense to Stone's dramatic structure.
This fourth attempt by Stone to fix his wayward epic runs seven minutes shorter than – but is more or less most similar to – his "Revisited" cut, which offered additional development to Alexander's background, his relationship with his parents, and his rise to power (which is intercut with his later military campaigns). Still, the fundamental problems that have plagued every version of "Alexander" remain: the film still doesn't feel entirely coherent, and Farrell's limp performance is something no amount of bombast, superb cinematography (by Rodrigo Prieto) and music can compensate for.
Ultimately, perhaps the worst sin of Stone's film – and all four versions of it now – is that it's tedious and ultimately torturous to sit through. Stone's "drawing room" character scenes – which are supposed to show the Machiavellian workings of Alexander's inner-circle, his relationship with his mother and close associates – are lifeless and poorly-written, serving to drag down the rest of the film, which offers only intermittent pleasures when all is said and done. All told, this potential spectacle ranks as a substantial disappointment, and it's clear no more time in the editing room could salvage it.
Warner's new Blu-Ray box-set includes the "Ultimate Cut" in 1080p with DTS MA audio, commentary from Stone (reportedly he talks little about the changes in this particular version), and Sean Stone's documentary "Fight Against Time." For fans of the movie, the premiere of the movie's original theatrical cut on Blu-Ray may be a more important development here, boasting a 1080p transfer, DTS MA soundtrack, Ultraviolet copy, and all the extras from its initial release (three documentaries, Vangelis featurette, commentary from Stone).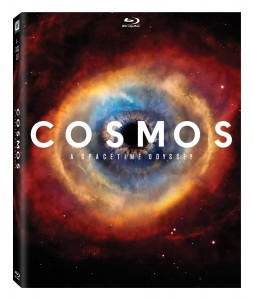 COSMOS Blu-Ray (553 mins., 2014; Fox): Seth MacFarlane revamped Carl Sagan's original, groundbreaking '70s series with updated visual effects, a gorgeous Alan Silvestri score, and the presence of scientist Neil deGrasse Tyson. The good doctor here takes over the "Ship of the Imagination" for another journey into our solar system and beyond, all with dazzling new detail – and also an occasionally biased political bent (the episode involving Giordano Bruno, for example, is factually inaccurate no matter how closely it aligns with MacFarlane's ideology). Despite its hiccups, "Cosmos" is mostly inspiring and gorgeous to look at, particularly on Blu-Ray where its production values truly shine. In addition to an AVC encoded 1080p transfer and 5.1 DTS MA soundtrack, the disc includes commentary on the premiere episode and several featurettes.
HOUSE OF CARDS Volume 2 [Chapters 14-26] Blu-Ray (663 mins., 2013; Sony): Kevin Spacey returns as the Machiavellian Francis Underwood in the second season of the acclaimed, award-winning Netflix drama. Slimy, compelling and just terrific, Spacey still carries viewers through the increasingly unbelievable Washington back channels "House of Cards" traverses, but the suspension of disbelief required to watch the series isn't too demanding when the performances of the entire cast – especially Robin Wright as Underwood's wife Claire – are so tremendous.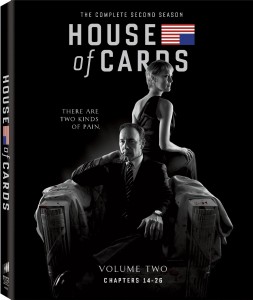 For those who don't have Netflix, Sony's Blu-Ray of "House of Cards" Volume 2 (incorporating "Chapters 14-26″) boasts peerless 1080p transfers and DTS MA soundtracks. Extras include a number of featurettes (Politics for the Sake of Politics; Direct Address; Two Houses; Table Read; Line of Succession) as well as an Ultraviolet streaming copy.
STAR TREK: THE NEXT GENERATION Season Six Blu-Ray (aprx. 20 hours, 1992-93; CBS): Penultimate season for the Next Generation cast starts off with the conclusion of Season Five's cliffhanger, "Time's Arrow," before engaging in a generally superb year with some notable highlights. Among the latter are "Relics," where the Enterprise crew discovers a frozen Scotty (James Doohan); the weird "Schisms"; an enjoyable Holodeck trip to the Old West in "A Fistful of Data"; the return of Sherlock Holmes' arch-enemy Moriarty in "Ship in a Bottle"; one of the strongest Troi episodes, "Face of the Enemy"; one of the better Riker episodes, "Second Chances"; and the dynamite two-part episode "Chain of Command" guest starring Ronny Cox. Less successful are return appearances by Q (the merely okay "True Q") and Dwight Schultz's Barclay ("Realm of Fear"), though the former also appears in the terrific "Tapestry."
CBS' six-disc Blu-Ray set again offers marvelous new 1080p AVC encoded transfers and 7.1 DTS MA soundtracks of the restored TNG episodes, overflowing with newly enhanced visual effects. Extras include archival featurettes carried over from the prior DVD editions along with the HD documentary "Beyond the Five Year Mission: The Evolution of" TNG, plus commentaries on "Relics," "Tapesty" and "Frame of Mind"; deleted scenes and a gag reel (in HD); and episodic promos. Another fantastic release for Trekkies!
ROB THE MOB Blu-Ray (***, 104 mins., 2013, R; Millennium):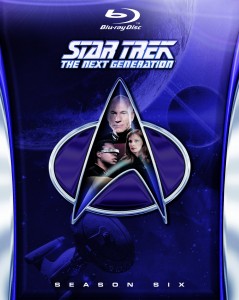 Entertaining sleeper based on a true story, wherein a young, naive couple (Michael Pitt, Nina Arianda) decide to hit up Mafia social clubs after it's divulged during the Gotti trial that such establishments are devoid of guns. Raymond De Felitta's flavorful film, set in an early '90s New York City, offers appealing performances from the leads plus a terrific supporting cast (Ray Romano, Griffin Dunne, Michael Rispoli, Frank Whaley, Burt Young, Andy Garcia, and Cathy Moriarty).Millennium's Blu-Ray boasts a 1080p transfer, Dolby TrueHD soundtrack, deleted scenes and director's commentary.
THE UNKNOWN KNOWN Blu-Ray (103 mins., 2014, PG-13; Radius TWC/Anchor Bay): Award-winning documentarian Errol Morris' latest profiles former US Secretary of Defense Donald Rumsfeld in a film that doesn't make its subject look particularly good in chronicling "Rummy's" involvement in US foreign policy post 9/11 (and Iraq in particular). Danny Elfman's orchestral score seems out of place running under this material, but interested viewers – especially those who agree with Morris' not entirely objective eye – are likely to be compelled by the production just the same. Radius/Anchor Bay's Blu-Ray is out July 1st, offering commentary with the director, an interview with Morris, 1080p transfer and 5.1 DTS MA soundtrack.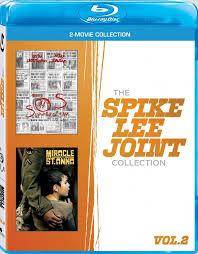 THE SPIKE LEE JOINT Collection Volume 1 and 2 (Buena Vista): Like a lot of filmmakers, Spike Lee has gone from a hot commodity in the late '80s and early '90s to a virtual also-ran in the 21st century. Lee's four films produced for Touchstone Pictures have been compiled in Buena Vista's Volume 1 and 2 "Spike Lee Joint Collection" Blu-Ray releases, topped off with brand-new commentaries from the director.
Volume 1 offers the forgettable 2002 release "25th Hour" – starring Edward Norton as a man who tries to set things straight with his family before he begins to serve a prison sentence – along with the overstated 1998 Denzel Washington drama "He Got Game." Volume 2 features the disappointing 2008 release "Miracle At St. Anna" (reviewed here) plus the 1999 "Summer of Sam" (covered here), which is a mixed bag with some potent moments.
"Miracle At St. Anna" was previously released on Blu-Ray, while the other three films make their BD debuts in this set. Extras have been carried over from prior releases (featurettes and deleted scenes on "Miracle at St. Anna"; deleted scenes, commentaries and featurettes on "25th Hour") with all the films offering new commentaries featuring Lee with cast members of the respective films (Ray Allen joins Lee on "He Got Game"; Edward Norton on "25th Hour"; John Leguizamo on "Summer of Sam"; and screenwriter James McBride on "Miracle At St. Anna"). 1080p AVC encodes and DTS MA 5.1 soundtracks comprise the two releases.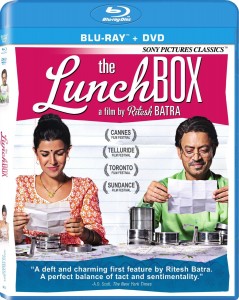 JOY RIDE 3: ROADKILL Blu-Ray Combo Pack (96 mins., 2014, Unrated; Fox): Small-screen helmer Declan O'Brien ("Wrong Turn 3″) turns his attention to the "Joy Ride" franchise with this second sequel to the superb John Dahl-directed 2001 theatrical release. This time out, road-killer "Rusty Nail" decides to rub out a group of "Fast and Furious"-esque racing teens who take a wrong turn up into the Canadian north. Pretty much a by-the-numbers affair, though it's interesting to see Fox trying to position "Rusty Nail" as a Freddy-like killer at this stage – shouldn't these sequels have come our way a decade ago? Fox's Blu-Ray combo pack sports a commentary, featurettes, a 1080p transfer, 5.1 DTS MA soundtrack, DVD and digital copy.
THE LUNCH BOX Blu-Ray/DVD (***, 105 mins., 2013, PG; Sony): Another little foreign gem brought to Blu-Ray by Sony via their "Sony Classics" brand, "The Lunch Box" hails from India and director/writer Ritesh Batra. Irrfan Khan stars as a lonely accountant who receives a lunchbox delivery intended for the husband of lonely housewife Nimrat Kaur, a younger woman with a daughter in tow. Realizing her mistake, she writes the recipient of her husband's lunchbox a note, thereby striking up an unlikely relationship wherein these two contrasting personalities are able to reflect on the lives they wished they were living. In addition to a compelling character study, "The Lunch Box" offers a fascinating look at living in Mumbai as well as the city's "lunchbox delivery system." Sony's Blu-Ray captures all the color of the film in vivid 1080p AVC encoded clarity with 5.1 DTS MA audio and a commentary from Batra on the supplemental side. Recommended.
---
One of its year's – if not its decade's – strangest releases from a major studio, RAVENOUS (***, 100 mins., 1999, R) opened and closed from theaters in the better part of a week. Part cannibal comedy, part vampire-style horror film, part social commentary on Manifest Destiny, nobody went to see this oddball tale of a U.S. military outpost in the Sierra Nevadas afflicted by a "Wendigo" in the form of Robert Carlyle's mysterious "Captain Ives." Guy Pearce nabs top billing as the cowardly officer bent on stopping Carlyle's reign of terror, with Jeremy Davies, Jeffrey Jones, John Spencer, Neal McDonough and David Arquette rounding out an excellent supporting cast.
Beset with production problems, "Ravenous" is an offbeat film to say the least, but it has a certain tone about it that's generated a small cult following over the years. Director Antonia Bird, who recently passed away, did a commendable job replacing the film's original director and working in less than stellar conditions; despite the turbulence on and off the set, Bird received strong performances and adeptly balanced the historical context of Ted Griffin's script with just enough gore and action. While a flawed movie with both technical and narrative shortcomings (Bird disliked the theatrical cut and, regrettably, never had an opportunity to rework the picture), "Ravenous" has a mysterious pull that keeps most viewers – the few who've seen it – coming back for a repeat trip into the snowy mountains of America's haunted past.
The movie also boasts an eclectic and interesting score by Michael Nyman and Damon Albarn. The duo's collaboration encompasses a range of styles – from traditional Stephen Foster tunes to synths, percussion, and orchestral interludes – and does it in a stylish manner which may nevertheless turn off some listeners.
Shout's Blu-Ray of "Ravenous" rectifies Fox's earlier, non-anamorphic DVD release. Regrettably, the master provided to the label looks to be an ancient one, very much resembling "Titus," another Fox title from the late '90s that Twilight Time released on Blu earlier this year – making for a murky and disappointing transfer with little HD detail. Yes, it's better than the DVD (by a wide margin), but far inferior to most modern Blu-Ray presentations. The 5.1 DTS MA audio fares better, with extras including a reprise of the earlier disc's supplements (three commentaries, deleted scenes, trailer) plus a new interview with Jeffrey Jones touching upon the turbulent shoot.
Also new from Shout's Timeless Media imprint is the complete I SPY (4100 mins., 1965-68), the popular mid '60s NBC series starring Robert Culp as Kelly Robinson and Bill Cosby as Alexander Scott – intelligence operatives who trot around the globe for action and adventure in the multiple Emmy-winning series. Offering guest stars ranging from then-newcomers like Gene Hackman and Ron Howard to old stalwarts Jim Backus, Boris Karloff, Martin Landau and Don Rickles, "I Spy" has lost little of its charm, and Timeless' 18-disc box-set is top-notch: all 82 episodes are present here in their original broadcast versions with an informative booklet offering trivia and episode synopses. As a disclaimer, I never watched Image's DVD releases of the series so I can't compare the transfers, and apparently those discs also included a few commentaries by Robert Culp that aren't retained here.
---
DEATH SPA Blu-Ray/DVD (87 mins., 1987, Not Rated; Gorgon/MPI): It's great to see the old "Gorgon Video" label brought back to life by MPI, and just in time for the release of an '80s VHS favorite: Michael Fischa's "Death Spa." Dated in the best possible way, the film is one of the first – and only – pictures to profile a haunted health club, where the former wife of its current manager (William Bumiller) takes out her revenge – from beyond the grave – on patrons and employees alike.
Filled with cheesy gore effects, "Death Spa" provides a modest amount of fun for '80s horror fans, and the appealing cast – which also includes Brenda Bakke, Chelsea Field, Rosalind Cash, Tane McClure ("Crawlspace"), and the late Merritt Butrick – adds icing to the cake. The kind of thing perfect for viewing over a few beers with friends, "Death Spa" comes to Blu-Ray in a tremendous package: the natural looking 2K high-def transfer is culled from an unrated print and boasts warmly-hued neon colors and loud '80s clothes, with commentary, a new Making Of, trailers and DTS MA audio rounding out the dual-format release.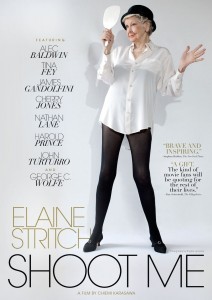 More horrors from IFC/MPI: HAUNT (85 mins., 2012, R) finds a pair of teenagers trying to make sense of the ghosts residing in the home of young Evan (Harrison Gilbertson). It's always nice to see Ione Skye on-screen again, this time in Mac Carter's reasonably watchable thriller. IFC's DVD includes commentary from Carter, cast/crew interviews, behind-the-scenes segments, featurettes, the trailer, a 16:9 transfer and 5.1 soundtrack…"Aliens in Maine" sounds like a good idea for a horror flick, but the otherworldly-possession thriller ALMOST HUMAN (79 mins., 2013, Not Rated) isn't much fun. IFC's DVD includes commentary with director Joe Begos, behind the scenes segments, alternate trailers, a photo gallery, a 16:9 transfer and 5.1 soundtrack.
Also new from MPI in their Sundance Selects series is ELAINE STRITCH: SHOOT ME (81 mins., 2013, Not Rated), Chiemi Karasawa's documentary about the Broadway legend featuring interviews with Alec Baldwin, Cherry Jones, Harold Prince, Nathan Lane and the late James Gandolfini among others. MPI's DVD includes outtakes, deleted scenes, the trailer, poster photo shoot, a 16:9 transfer and 5.1 soundtrack…The Sundance Selects release TWO LIVES (99 mins., 2012, Not Rated) stars Liv Ullmann, Ken Duken and Juliane Kohler, and arrives on DVD offering the trailer, a 5.1 German/Norwegian soundtrack and 16:9 transfer.
JUNGLE DVD (84 mins., 2012, R; E One): The artwork on the back cover of E One's independent horror outing "Jungle" is quite excellent – and scarier than anything on-screen in Andrew Traucki's picture, which chronicles the discovery of a new species deep within the Indonesian rain forest by conservationist Rupert Reid. E One's DVD boasts a 16:9 transfer and 5.1 soundtrack.
---
Lionsgate New Releases: Nicolas Cage didn't find much more success hitting the indie circuit with JOE (117 mins., 2014, R) than his recent direct-to-video bombs. That's unfortunate as well, because David Gordon Green's Southern slice-of-life – about a hardened ex-con who becomes a mentor to a troubled teenager (Tye Sheridan) – is one of the actor's strongest roles in some time. The movie has the same sort of gritty feel as recent genre outings "Winter's Bone" and "Mud," and while it's not as satisfying as either of those pictures, Cage's performance is certainly entertaining enough to warrant a view. Lionsgate's Blu-Ray, out this week, includes deleted scenes, two featurettes, commentary with the filmmakers, a 1080p transfer, DTS MA 5.1 soundtrack and Ultraviolet digital copy…Jake Gyllenhaal reunited with "Prisoners" director Denis Villeneuve for ENEMY (90 mins., 2014, R), a weird and somewhat off-putting tale of a college professor who meets his previously unknown identical twin – a troubled actor whom he looks up on IMDB. A murky psychological thriller from Villeneuve and writer Javier Guillon, adapted from Jose Saramago's novel. Lionsgate's Blu-Ray boasts one featurette, a 1080p transfer and 5.1 DTS MA soundtrack…Guillaume Canet's BLOOD TIES (126 mins., 2013, R) is an ambitious but tedious police thriller set in 1970s Brooklyn, with Clive Owen as the con who can't stay straight and Billy Crudup as his cop brother. Marion Cotillard, Mila Kunis, Zoe Saldana, James Caan, Lili Taylor and Noah Emmerich lead a fine cast in this disappointing French production that lands on Blu-Ray this week offering a featurette, 1080p transfer, 5.1 DTS MA soundtrack and Ultraviolet digital copy…DUCK DYNASTY: Season 5 (242 mins., 2014) follows the Robertson clan through another season of reality-show shenanigans, all in crystal clear high-def. The two-disc Lionsgate set includes all 10 fifth-season episodes, over 20 minutes of never-before-seen special features (two deleted scenes, nine featurettes), 1080p transfers and 2.0 stereo DTS MA soundtracks.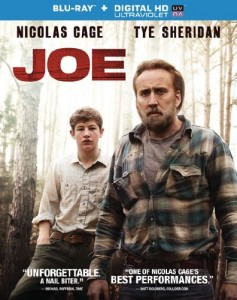 Cinedigm New Releases: WHAT RICHARD DID (88 mins., 2012, Not Rated) is an adaptation of Kevin Powers' book "Bad Day in Blackrock," about a golden-boy Dublin teenager (Jack Reynor) whose life is forever impacted by a fateful choice that reveals his true colors. Cinedigm's DVD of the 2012 picture, co-starring Roisin Murphy and Lars Mikkelsen, offers an interview with director Lenny Abrahamson and Reynor, a 16:9 transfer and 5.1 Dolby Digital soundtrack.
Seattle Seahawks fans will want to get their pom-poms on SEATTLE SEAHAWKS: ROAD TO XLVIII Post-Season Collector's Edition (345 mins., 2014; Cinedigm), a two-disc compilation offering three complete, unedited playoff games: the NFC Divisional Playoff tilt with the Seahawks taking on the New Orleans Saints; the Seahawks' memorable NFC Championship win over the San Francisco 49ers; and the team's blowout of Peyton Manning and the Denver Broncos in Super Bowl XLVIII. All three games are presented in their original network broadcasts with gorgeous video and 2.0 DTS MA stereo audio – well worth it for Seahawks fans.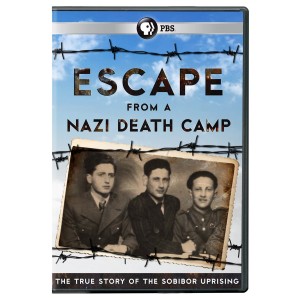 PBS New Releases: Available June 24th, FREEDOM SUMMER (120 mins.) chronicles the deadly, groundbreaking Summer of 1964, when hundreds of students joined organizers and local African-Americans at breaking down Mississippi's segregation state. The death of three civil rights workers (profiled in the fine Alan Parker film "Mississippi Burning"), beatings, bombings and burning of dozens of churches are all examined in director Stanley Nelson's American Experience documentary, debuting from PBS on DVD with a widescreen transfer and stereo soundtrack. Highly recommended…SECRETS OF UNDERGROUND LONDON (60 mins., 2014) uncovers over 2000 years of history beneath the streets of London, including ancient caves, Roman remains, bunkers and vaults. A fascinating documentary hitting DVD this week from PBS, also featuring a 16:9 transfer and 2.0 stereo sound…ESCAPE FROM A NAZI DEATH CAMP (60 mins., 2014) follows the harrowing true story of prisoners who staged the largest outbreak of WWII from the secret Nazi death camp at Sobibor. Four survivors are interviewed in this PBS/National Geographic Channels co-production with re-enactments included to further dramatize the amazing story.
Well Go New Releases: THE CHEF, THE ACTOR AND THE SCOUNDREL (108 mins., 2013, Not Rated) is a decidedly off-the-wall picture set in WWII Beijing, where Chinese agents kidnap a Japanese general and a biochemist who may hold the antidote to a cholera outbreak. When Jack Bauer methods fail, the agents opt to stage a Chinese opera (!) in an attempt to confound the enemy. Well Go's Blu-Ray boasts a Making Of, blooper reel, the trailer, a 1080p transfer and 5.1 DTS MA audio in the original Mandarin with English subtitles.
---
FRACKNATION Blu-Ray (77 mins., 2014, PG; Magnolia): Documentary from Phelim McAleer, Ann McElhinney and Magdalena Segida tries to boil down the various arguments involved with fracking in this entertaining production. Magnolia's Blu includes a 1080p transfer, 2.0 DTS MA soundtrack, plus deleted scenes, TV spots and a Kickstarter video.
THE LEGEND OF KORRA: BOOK TWO SPIRITS Blu-Ray (330 mins., 2014; Paramount): A follow-up to Nickelodeon's popular "Avatar: The Last Airbender" series, "The Legend of Korra" follows a teenage girl from the Southern Water Tribe, who leaves her home in order to travel to Republic City and track down more information about the Avatar's past. Colorful animated action dominates "Korra," which returns to Blu-Ray on July 1st featuring over 5 hours of BD-exclusive extras: 14 commentaries by creators and crew members; 15 "Scene Bendings"; featurettes; 1080p transfers and 5.1 DTS MA soundtracks.
TEEN WOLF: Season 3, Part 1 DVD (528 mins., 2013; MGM/Fox): MTV's popular, and decidedly more serious, take on the Michael J. Fox '80s comedy has generated a third season – the second half of which is included in this MGM DVD package. The three-disc DVD set includes 16:9 transfers and 5.1 soundtracks (with a music edit disclaimer) of the 12 episodes, plus the "Following the Pack: The Fans of Teen Wolf" featurette.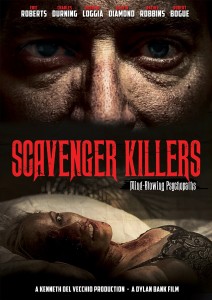 COMEDY BANG! BANG! Season 2 DVD (451 mins., 2013; Anchor Bay): Second season of Scott Aukerman's offbeat IFC series once again finds the comedian/writer spinning off his podcast into a surreal series of self-contained sketches and cameos from the likes of Jessica Alba, Aziz Ansari, Bill Hader, Pee-Wee Herman, Jim Gaffigan, Sarah Silverman, Jason Schwartzman, Anna Kendrick and others. Anchor Bay's double-disc DVD set boasts commentaries, deleted scenes, full length celebrity interviews, special effects footage, 16:9 transfers and 5.1 soundtracks.
A FIGHTING MAN DVD (88 mins., 2013, R; Sony): Damian Lee's boxing drama profiles a washed-up (is there any other type?) fighter (Dominic Purcell) who takes on one last fight with the help of his veteran team (Michael Ironside, James Caan). The director assembled a top flight supporting cast (Lou Gossett Jr., Famke Janssen, Adam Beach) here, but the Canadian-lensed production is awfully familiar. Sony's DVD includes a 16:9 (2.35) transfer and 5.1 soundtrack.
SCAVENGER KILLERS DVD (102 mins., 2013, Not Rated; Midnight Releasing): Undiscriminating B-movie fans might want to give a thorough look-over to this insane – and that's putting it mildly – tale of a judge and a defense attorney (Robert Bogue, Rachael Robbins) who enjoy executing a good murder spree every now and then. Kenneth Del Vecchio produced and co-stars in this low-budget affair which also boasts Dustin Diamond (yes, Screech from "Saved by the Bell"), Eric Roberts, Robert Loggia and Charles Durning – who passed away in 2012, but appears fleetingly in this wannabe cult variant on "Natural Born Killers" and assorted Tarantino inspired thrillers. Midnight Releasing's DVD, out July 1, includes a 16:9 transfer and stereo soundtrack.
NEXT TIME: Twilight Time's latest! Until then, don't forget to drop in on the official Aisle Seat Message Boards and direct any emails to our email address. Cheers everyone!
NEXT TIME: Twilight Time's latest! Until then, don't forget to drop in on the official Aisle Seat Message Boards and direct any emails to our email address. Cheers everyone!