Message Board - REGISTRATIONS NOW OPEN (again!)
Now available on Blu-Ray, there's nothing in MAN OF STEEL (**½, 143 mins., PG-13; Warner) that hasn't been executed before – just not with as much bombast as director Zack Snyder's 143-minute, epic assault on the senses that, at least, manages to get more things right than Bryan Singer's ill-conceived 2006 franchise-killer "Superman Returns."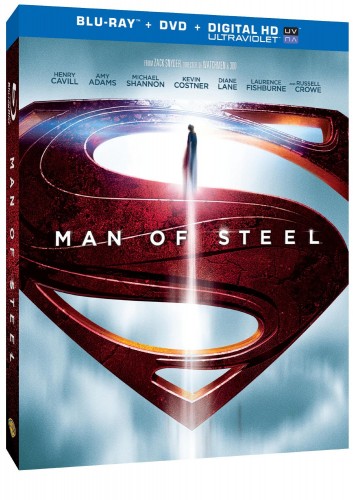 Snyder, screenwriter David S. Goyer and producer Christopher Nolan have gone back once again to Superman's roots for this "contemporary" refashioning, which – once again – starts out on Krypton where Jor-El (a slimmed down and engaged Russell Crowe) sends his infant son out into the galaxy after a failed military coup staged by General Zod (Michael Shannon). Shades of "Avatar" fill this fanciful introductory section of the film, where flying beasts and tentacle-laden machines fill the otherworldly skies of the soon-to-be-doomed planet.
Kal-El eventually makes it to Earth and, once again, into the arms of the Kents, the Kansas farming couple here played by Kevin Costner and Diane Lane. This Jonathan Kent, however, doesn't exactly evoke shades of Glenn Ford or John Schneider, as Costner's Pa worries that the world isn't ready for his adopted son, Clark, who's bullied at school and perpetually cast as an "outsider" despite having a knack for the heroic.
"Trying to find his place in the world" here means growing a beard and serving on a "Deadliest Catch" fishing boat where the now-grown Clark (Henry Cavill) subsequently overhears rumblings of a frozen ship in the icy Alaskan tundra. There, the last remnants of Krypton, including Jor-El's conscience, fill in the Man of Steel about his heritage and what his relationship with humanity ought to be, all the while Clark is being pursued by the dogged Lois Lane (Amy Adams) as part of a potential Daily Planet scoop. Ultimately, Clark's eventual embrace of his Kryptonian legacy can't come soon enough once Zod and company arrive with the intention of exterminating mankind for a rebirth of their now-deceased civilization.
"Man of Steel" is a movie that's sometimes dazzling and at-times mind-numbing, not to mention erratically cast. First the good news – Cavill is a fine Superman, and his confident, yet empathetic, performance is one of the film's highlights. While you wish Snyder and Goyer had given the actors more material and dramatic beats to work with, Cavill has a much stronger screen presence than Brandon Routh and fits comfortably in both aspects of the role, providing a Superman for the 21st century whose traditional nobility and concern for his adopted race still shines through. Amy Adams doesn't really get a whole lot to do as Lois, but she has good chemistry with Cavill, even if the two don't share nearly as many scenes together as they ought to. Christopher Meloni does the most he can with a surprisingly hefty role of an army colonel initially reluctant to embrace Earth's latest superhero, while Crowe seems more alive here than he's been in ages as Superman's biological father.
Other performances in the film, unfortunately, are a real mixed bag. Michael Shannon is a total bust as Zod, with the actor sneering and barking his lines in a vacant performance devoid of nuance. Shannon has been fascinating, and at times scary, in so many other performances that his one-dimensional, even boring, portrayal of Zod ranks as the film's biggest disappointment; compare it to Terence Stamp's suave, menacing turn in the Reeve films and you'll be reminded how deficient Shannon's cardboard portrayal is. Though not nearly as problematic, also ineffective are Costner and Lane's respective performances as the Kents – neither registers on an emotional scale, while Laurence Fishburne's Perry White likewise comes off blankly, with "The Fish" even sporting an Ed Bradley-like earring.
Some of those issues are related to Goyer's script, which despite breaking up Clark's childhood in flashbacks, ultimately brings nothing new to the table on a dramatic scale. Technically, it's a different story, as the endless – if expertly executed – special effects include a headache-inducing, climactic succession of collapsing buildings, screaming Metropolis residents, flying cars, and explosions as you've never seen before. The carnage is endless, and Superman's fisticuff-laden brawls with Zod and his previously-imprisoned Phantom Zone villains are so repetitive to an almost cartoonish degree that there came a point in the concluding minutes where I was just hoping the movie would end. It's all too much – too frenetically edited, too chaotically directed, and overscored by Hans Zimmer – while Snyder and Goyer miss the heart and soul that Marvel routinely infuses in their comic book films.
"Man of Steel" is likely to leave casual viewers exhausted and Superman fans in a strange place. Some may like the film a great deal, others might be hugely disappointed, and there's likely to be a faction – myself included – that's just happy the film isn't "Superman Returns." While that may be damning with faint praise, "Man of Steel" is still a reasonably entertaining comic-book movie that lays the groundwork for superior Superman adventures to come – provided the writers have something fresh to say and rely more on character than special effects. That's a balance that Christopher Nolan struck quite well in his "Batman" films, and it's something that, for the most part, eludes Zack Snyder and David Goyer here, with only fleeting moments where the material flies up, up and away with inspiration.
Warner's Blu-Ray combo pack of "Man of Steel" offers a spectacular 1080p AVC encoded transfer and rollicking DTS MA soundtrack – from an a/v perspective, it's a great looking and sounding package, as you'd anticipate. The set includes two Blu-Ray discs, one featuring the movie and three featurettes (Strong Characters, Legendary Roles; All-Out Action; Krypton Decoded) along with the brief but dynamic Bruce Timm-animated "Superman 75th Anniversary Tribute," while the second disc offers the most substantial supplement, ""Journey of Discovery: Creating Man of Steel," with Zack Snyder participating in an on-screen track detailing the production during a full showing of the film itself. "Planet Krypton," meanwhile, includes a 20-minute look at Superman's home in a faux-scientific manner, while a DVD and Ultraviolet copy round out the release. Worth it, in spite of its shortcomings.
---
Also New on Blu-Ray
Warner's gorgeous, seven-disc JAMES DEAN: ULTIMATE COLLECTOR'S EDITION Blu-Ray box-set has just been released and offers a sterling tribute to one of the legendary stars of the '50s. Housed in an oversized collector's box, the 50,000-copy limited release includes Dean's three starring vehicles in new 1080p transfers and DTS MA soundtracks, along with a massive amount of extras.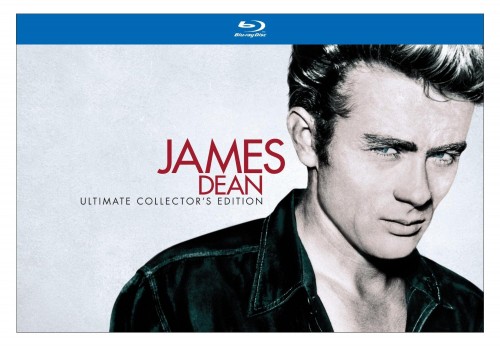 EAST OF EDEN (115 mins., 1955, PG) is the most visually striking of the three films: Elia Kazan's loose adaptation of the John Steinbeck novel about two teenage boys (one "good," one "bad") and their relationship with father Raymond Massey. Kazan gets the most out of the movie's widescreen lensing, which looks dynamic here in Warner's Blu-Ray edition and captures a pre-WWI California with gorgeous detail. The symphonic look of the picture is undermined a bit by an occasionally overpowering Leonard Rosenman score, but the film's emotional moments – the sequences between Dean and Massey in particular – more than compensate for its shortcomings.
The success of the picture lead Warner to cast Dean in a pair of films in 1956:REBEL WITHOUT A CAUSE (111 mins., 1956, PG-13) is obviously Dean's signature role – a disillusioned youth who butts heads with school bullies and his confused parents – and it's the most powerful film of the trio dramatically. Natalie Wood and Sal Mineo are effective in supporting performances but it's the filmmaking of Nicholas Ray – again captured in full 2.55 widescreen – that really heightens this teenage drama, giving the movie a powerful visual sheen that's as palpable as the film's dramatic tension.
Dean's final picture prior to his untimely passing, GIANT (197 mins., 1956, G) is George Stevens' sprawling soap opera – based on Edna Ferber's book – that offers Dean as the young hand on Rock Hudson's Texas ranch, with Elizabeth Taylor as the object of both of their affections. Though the film is lengthy, the sincerity of Stevens' direction, the fine performances and Dimitri Tiomkin's superb score have made it a perennial favorite of '50s cinephiles.
While all three pictures are also available as individually sold Digibooks, Warner's box-set contains a number of exclusive collectibles including a 40-page commemorative book, three mini-poster reproductions, production memos from "East of Eden" and "Rebel Without a Cause," and behind-the-scenes photos. This is in addition to the wide array of supplements on the discs themselves: three documentaries include "James Dean: Sense Memories," "James Dean: Forever Young" and the wonderful "George Stevens: A Filmmaker's Journey"; a new featurette includes memories from the late Dennis Hopper on his time on the Warner lot; a slew of vintage documentaries and retrospective featurettes are included along with commentary on each picture (Richard Schickel on "East of Eden," Douglas Rathgeb on "Rebel Without a Cause," and George Sevens Jr., Stephen Farber and Ivan Moffat on "Giant"); wardrobe tests, screen tests and deleted scenes on "East of Eden" and "Rebel Without a Cause"; premiere footage; "Behind the Cameras" episodes; trailers; and much more. Visually, all three pictures look crisp and natural in superb 1080p transfers with DTS MA soundtracks in 5.1 ("East of Eden," "Rebel Without a Cause") and 2.0 ("Giant"), respectively. A marvelous collection recommended without hesitation for Dean devotees.
---
A box-office disappointment upon its original release, the lovely David Frost production of THE SLIPPER AND THE ROSE (***, 143 mins., 1976, G)arrives on Blu-Ray this month from Inception Entertainment.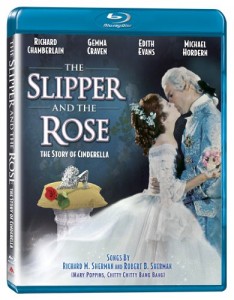 An extravagant musical adaptation of the Cinderella story by director Bryan Forbes and song-meisters Richard M. and Robert B. Sherman, who wrote a handful of tuneful compositions, "The Slipper and the Rose" was one of the last big-budget musicals of its kind produced for the screen. Gemma Craven makes for an endearing Cinderella while Richard Chamberlain struts his stuff as the Prince (in a sympathetic performance Dougray Scott would draw upon to a degree in "Ever After" years later), and many wonderful British vets appear in secondary roles, from Kenneth More to Edith Evans, Michael Hordern, Margaret Lockwood, and others. The film is overlong but beautifully shot by Tony Imi, whose widescreen compositions give the mostly set-bound dramatics some theatrical impact. The Shermans' songs run the gamut from bouncy to unnecessary, but between the good-natured performances and stripped-down fantasy elements (again, an aspect "Ever After" emulated some time later), this is one of the more memorable adaptations of the Cinderella story placed on-screen, with ample charm and elegance to spare.
Out of circulation for many years, "The Slipper and the Rose" made is way to DVD in the U.S. over a decade ago from Image Entertainment. That release contained the full-length British version of the movie (Universal trimmed some 15 minutes for its U.S. theatrical release) along with several special features. Inception's Blu-Ray marks the first release of the film on video domestically since that out-of-print release, and it's a beauty: the label's 1080p AVC encoded transfer is spectacular, marked by fine detail, natural grain and gorgeous colors. It's as impressive as any catalog release I've seen this year.
A number of audio options are included, from a 5.1 DTS MA mix to a LPCM 2.0 stereo track that's more limited in its stereophonic range, and an "alternative" 5.1 DTS MA mix that's not quite as bass-heavy as the other DTS MA mix. All the extras from the Image release have also been retained: audio commentary by director Bryan Forbes (particularly interesting as he discusses the film's production and bizarre financing), a 30-minute, vintage promotional documentary hosted by Frost (who executive-produced the film), and a 17-minute on-camera interview with the Sherman Brothers rounds out a terrific package all around. Highly recommended.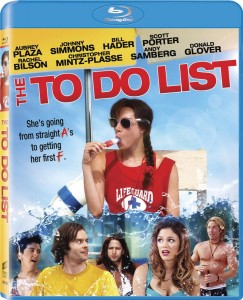 THE TO DO LIST Blu-Ray (**, 104 mins., 2013, R; Sony): One of the bigger box-office misfires of this past summer, "The To Do List" essentially takes the recent tradition of foul-mouthed, profane sex comedies starring male leads and gives it a twist with "Parks and Recreation"'s Aubrey Plaza nabbing the starring role. Alas, while Maggie Carey's film turns the genre formula around by offering a teen sex romp from the girl's point of view, there's little else to recommend in it – or differentiate it from the myriad of other, forgettable films of its kind.
In Carey's original script, Plaza's Brandy Klark decides to spend her post-high school, pre-college summer being tutored in sexual activity from her sister (Rachel Bilson) and hapless boss (Bill Hader) while all kinds of calamities (predictably) follow. Though backed by a strong supporting cast (Christopher Mintz-Plasse, Andy Samberg, Connie Britton and Clark Gregg among them), "The To Do List" is expectedly raunchy but tired (there's even a variation on the "Caddyshack" pool gag), offering scant surprises and little in the way of charm.
Sony's Blu-Ray includes a number of extras, including a gag reel, deleted/extended scenes, commentary with Hader and Carey (who are married), featurettes, a 1080p transfer and DTS MA soundtrack. (Available November 19th)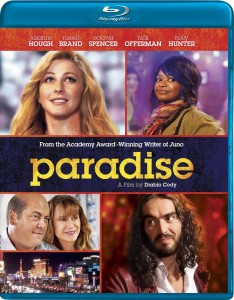 PARADISE Blu-Ray (**, 86 mins., 2013, PG-13; RLJ): Diablo Cody was nearing (if not on) Hollywood's A-list for a short time when "Juno" became a hit a few years back. Flash forward to 2013 and her directorial debut, "Paradise," was turned down by major studios, ending up as a straight-to-video release. It's easy to see why as well: Cody's saccharine plot finds a devoutly religious young woman (Julianne Hough) angry at the world and her conservative upbrgining after she's injured in a plane crash. Scarred inside and out, Hough's character heads for Las Vegas, hoping Sin City – and all of its vices – hold the possibility of her healing (and of course, it does – to a point). Russell Brand, Octavia Spencer, Nick Offerman and Holly Hunter co-star in a likeable but obvious story that could've used an injection of energy and a more consistent tone. RLJ's Blu-Ray, out November 12th, includes a commentary with Cody, behind the scenes material, the trailer, a 1080p transfer and DTS MA 5.1 soundtrack offering a Rachel Portman score.
VIOLET & DAISY Blu-Ray (**, 88 mins., 2013, R; Cinedigm): Saorise Ronan stars as Daisy, a young woman who also happens to be a New York City assassin in Geoffrey Fletcher's oddball true crime/coming of age dramaedy/thriller. Along with pal Violet (Alexis Bledel), the duo receive a new assignment to rub out a dying man (James Gandolfini), only to – of course – question their motives. Fletcher, who wrote the script for "Precious: Based on the Novel Push by Sapphire" (I have to call it by the full title every time) and won an Oscar for his efforts, has written a bizarre – and ultimately boring – character drama that's made palatable only by its stars and production design by Oscar winner Patricia Von Brandenstein ("Amadeus"). Cinedigm's Blu-Ray includes a 1080p transfer and DTS MA soundtrack and not much in the way of extras (the trailer, teaser and poster gallery).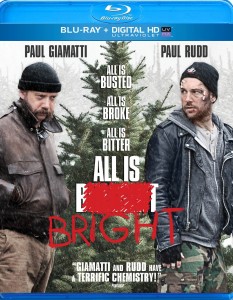 ALL IS BRIGHT Blu-Ray (**, 107 mins., 2013, R; Anchor Bay): Well-acted but depressing piece stars Paul Giamatti as a thief, just paroled from prison, who finds his best friend Rene (Paul Rudd) has taken over for him as surrogate father to his daughter and lover to his ex-wife. Trying to straighten himself out, Giamatti's Dennis decides to head for New York City where the duo sell Christmas trees – and have issues refraining from engaging in illegal activity. Phil Morrison directed Melissa James Gibson's script, which is understandably dour and moody given the parameters of its story – the real issue is that, the performances aside, the movie isn't compelling, clever or funny. Past "black comedies" have dealt with the holiday season to strong effect (the under-seen "The Ref" being one of many), but "All is Bright" is leaden and obvious. Anchor Bay's Blu-Ray, available November 19th, includes a 1080p transfer and DTS MA soundtrack along with an Ultraviolet copy.
THE WORLD'S END/SHAUN OF THE DEAD/HOT FUZZ Triple Pack Blu-Ray (Universal): In THE WORLD'S END (**½), director Edgar Wright reunites with Simon Pegg and Nick Frost for this (apparent) end to the trio's "Cornetto" trilogy, which began with their breakout hit "Shaun of the Dead" and continued with "Hotfuzz," and is collected in this Blu-Ray triple pack from Universal.
"The World's End" finds Pegg's sauced Gary reuniting with a quartet of friends (Frost, Paddy Considine, Martin Freeman and Eddie Marsan) as they head back to their old stomping grounds of Newton Haven. The goal is to complete a pub crawl of 12 watering holes in town, but as the group tries to reconcile their respective feelings of animosity towards their old pal, they discover the townspeople have been mostly replaced with robots and the pubs renovated in an eerily similar manner.
Wright, who co-wrote the picture with Frost, is at his best in depicting the initially frosty relationship between Gary and the group, with strong character-building scenes and tension that's exploited to effective comedic and dramatic effect. However, the sci-fi element of the film is decidedly less successfully integrated into the film, marked by loud action scenes that aren't nearly as interesting. It would've been forgivable, however, had Wright come up with a satisfying resolution to the film, but the groan-inducing coda to "The World's End" is a real disappointment – something that should've been reshot and relegated to a deleted scenes supplement.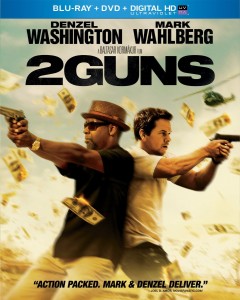 Universal brings "The World's End" to Blu-Ray on November 19th in both a standalone Blu-Ray (reviewed last column) as well as a three-pack with the prior Blu-Ray releases of "Hot Fuzz" and "Shaun of the Dead". The "World's End" BD includes over an hour of format-exclusive special features (deleted scenes, outtakes, extra commentaries, featurettes, a trivia track, storyboard picture-in-picture track), along with commentary by Wright and Pegg and a Making Of; the "Shaun" and "Hot Fuzz" discs, meanwhile, are identical to their prior releases. The 1080p transfers and 5.1 DTS MA soundtracks re all fine, and Ultraviolet copies are included for all three films.
2 GUNS Blu-Ray Combo Pack (**½, 110 mins., 2013, R; Universal): By-the-numbers, mildly entertaining action-thriller stars Denzel Washington and Mark Wahlberg as an undercover DEA agent and Navy intelligence officer – respectively –who find themselves on the run with millions in cash stolen from a drug lord. Wahlberg previously worked with director Baltasar Kormakur on the underrated "Contraband," and generates palpable chemistry with Washington in a loud, occasionally grating picture scripted by Blake Masters from a series of graphic novels by Steven Grant. The supporting cast is great (Paula Patton plus old pros Bill Paxton, Fred Ward and Edward James Olmos) and the movie watchable in spite of its frenetic violence. Universal's Blu-Ray includes a trio of format-exclusive featurettes plus deleted scenes, commentary with Kormakur and producer Adam Siegel, another Making Of, a DVD and Ultraviolet streaming copy. The 1080p transfer featuring Oliver Wood's scope compositions is the disc's most accomplished technical element, while the DTS MA 5.1 audio is as boisterous as you'd expect.
---
Season 4 of ALICE (1979-80, 644 mins.), the CBS sitcomization of "Alice Doesn't Live Here Anymore," is one of those transitional years many long-running series frequently endured during its era. Since Polly Holliday's Flo bid adieu to the program when the character left for her own spin-off (also newly available from the Warner Archive), the producers decided to bring in Diane Ladd – who had played Flo in the movie years back – as a new character, "Belle." While this decision seemed to be an inspired move, Ladd never settled in with the cast and would be jettisoned before the series' fifth season was finished (rumors abound that Ladd didn't get along with her co-stars). That said, season four of "Alice" still offers 26 episodes of nostalgic fun, with guest stars Telly and George Savalas, Art Carney and Dinah Shore on-hand for good measure. Warner's multi-disc DVD set preserves the entire 1979-80 season of "Alice" in fine transfers culled from the videotape masters and mono soundtracks.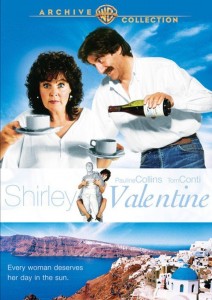 Also new from the Warner Archive this month is the Complete Second Season of SUGARFOOT (1958-59, 990 mins.), which returns Will Hutchins to his role as drifter Tom Brewster. Quite different from the protagonists seen in most westerns of the era, Hutchins' easy-going performance makes for a fun genre series Warner brings to DVD this month in a Season 2 release. The 20-episode set includes appearances from Martin Landau, Dorothy Provine, Efrem Zimbalist Jr., and Jay North among others, with full-screen transfers and mono soundtracks on-hand…Dusted off from the Paramount vaults is Lewis Gilbert's 1989 filming of Willy Russell's SHIRLEY VALENTINE (108 mins., R), the film version of Russell's play which earned Pauline Collins a Tony award. Collins reprises her performance of an English housewife who heads to Greece where she has an affair with a local, endearingly played by Tom Conti. The film is good-natured, upbeat and moving without turning overly saccharine, and Warner's Archive DVD reprises the same 16:9 transfer and 5.1 soundtrack (a 2.0 stereo mix is also included) as Paramount's now out-of-print DVD edition.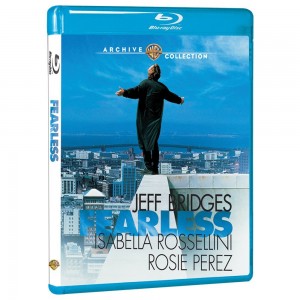 THE ADVENTURES OF SUPERBOY – Complete Fourth Season (1991-92, 464 mins.) concludes the adventures of the Boy of Steel (Gerard Christopher), as well as the participation of Alexander and Ilya Salkind in the Superman franchise. Warner's multi-disc DVD set includes appearances from Metallo, Lex Luthor, and wraps up with a two-part "Rites of Passage" finale that's quite good. Stereo soundtracks and full-screen transfers are on-tap in Warner's Archive edition…Pre-code fans might enjoy checking out the Ben Hecht-written TURN BACK THE CLOCK (79 mins., 1933), an early '30s fantasy with Lee Tracy as a tobacconist who wants to live his life over again, which he does retaining all future knowledge – enabling him to amass a financial empire but (of course) at a personal price. Mae Clarke ("Frankensein) and the Three Stooges turn up briefly in this MGM fantasy-drama; Warner's Archive DVD includes a 4:3 full-screen B&W transfer from the finest surviving elements and mono sound.
Last but not least, the Archive welcomes – at last – a Blu-Ray edition of one of Peter Weir's finest pictures: FEARLESS (***½, 122 mins., 1993, R), an adaptation of Rafael Yglesias' novel starring Jeff Bridges as a man who survives a plane crash and believes he do anything. Isabella Rossellini, Rosie Perez, Tom Hulce and John Turturro co-star in a rich, beautifully shot (kudos to Allen Daviau) drama with a superb Maurice Jarre score – elements that are beautifully captured in Warner's Blu-Ray release, featuring a 1080p transfer and DTS MA 2.0 stereo soundtrack. Though well-reviewed upon its original release, "Fearless" didn't generate an audience in theaters and has flown under the radar ever since – it's an underrated film worthy of rediscovery, featuring one of Bridges' finest performances as well.
---
THE MESSAGE [aka MOHAMMED, MESSENGER OF GOD] Blu-Ray (Anchor Bay,**, 171 mins., 1978, PG; Anchor Bay)
LION OF THE DESERT Blu-Ray (**½, 156 mins., 1981, PG; Anchor Bay): Most viewers are familiar with Moustapha Akkad's name through his association with the original "Halloween" and its later sequels, yet Akkad was not only the producer but also the director of "The Message," the 1978 biblical epic about Mohammed and the origins of Islam starring Anthony Quinn. The movie, said to have been in production for six years, promised to be reverential and indeed, reverential it is–right down to never showing Mohammed due to the guidelines of the religion itself. Unfortunately, this also poses a major dramatic problem, as the movie instead focuses on Anthony Quinn spreading the message, with many extras milling about in what looks like a lesser-grade Cecil B. DeMille effort. While Akkad's movie is certainly competent, it drags on forever – 180 minutes, in fact – and often feels like the kind of bloated educational film your social studies teacher would force you to sit through in History class.
Though "The Message" wasn't a hit, Akkad returned undaunted with "Lion of the Desert," a more entertaining widescreen historical epic with Rod Steiger as Mussolini and Oliver Reed as Roldofo Graziani – the Italian general appointed by the dictator to squash the Bedouin rebellion in Libya. Anthony Quinn nabs top billing as Omar Mukhtar, the Libyan teacher-turned-freedom-fighter who leads his fellow countrymen against the Italian army in Akkad's 1981 epic, which, like "The Message," includes a script by H.A.L. Craig, sweeping cinematography by Jack Hildyard and a superb score from Maurice Jarre.
Both "The Message" and "Lion of the Desert" come to Blu-Ray in standalone releases this month from Anchor Bay. The 1080p transfers are fine, showing off each picture's ample budget, with 5.1 DTS MA audio complimenting the visuals.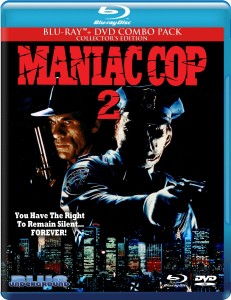 MANIAC COP 2 (87 mins., 1990, R; Blue Underground)
MANIAC COP 3 (85 mins., 1993, Not Rated; Blue Underground): Larry Cohen and William Lustig's sequels to the original "Maniac Cop" arrive on Blu-Ray for the first time on November 19th featuring insightful extras, new 1080p transfers and DTS MA soundtracks.
"Maniac Cop 2″ is undoubtedly the more entertaining of the duo, staring Robert Davi, Claudia Christian, Bruce Campbell, Leo Rossi and Laurence Landon (the original's heroine, offed here in a "Friday the 13th" like manner) in an amusingly bonkers action/horror hybrid written by Cohen and directed by Lustig. Blue Underground's BD includes a new 1080p transfer (4K restored) with commentary from Lustig and admirer Nicolas Winding Refn, a Making Of featurete, Lustig Q&A, trailers, deleted scene, poster and still gallery, and an isolated music track of Jay Chattaway's score.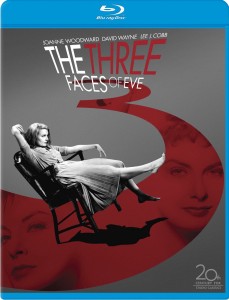 The fun didn't carry over to the problem-plagued "Maniac Cop 3," which finds Robert Z'Dar's undead cop back for another go-round – this time with a decidedly lower budget and fewer thrills. Cohen again wrote the sequel but conflicts between Lustig and producer Joel Soisson lead to the director removing his name from the picture – replaced here with Alan Smithee's pseudonym applied. Blue Underground's BD again includes a healthy, new 4K 1080p transfer with a Making Of, deleted/extended scenes, the trailer, and poster/stills gallery rounding out the release. (Both titles street on November 19th).
THREE FACES OF EVE Blu-Ray (***½, 91 mins., 1957; Fox): Joanne Woodward's Oscar-winning performance as Eve White, a housewife with multiple personalities, is the highlight of Nunnally Johnson's fascinating – if somewhat dated – dama adapted from the non-fiction book about the case. Woodward's performance is outstanding – all three of them – in a Cinemascope production co-starring David Wayne and Lee J. Cobb; Fox's Blu-Ray includes commentary from historian Aubrey Solomon, a Fox Movietone news reel, the trailer, a splendid 1080p (2.55) transfer and 1.0 DTS MA mono audio.
---
UNDER THE DOME Season 1 Blu-Ray (aprx. 9 hours, 2013; CBS): Stephen King's book about a quaint Maine town that's segregated from the rest of the world after a dome mysteriously, and improbably, forms a perimeter around it became a surprise summer hit for CBS and producer Steven Spielberg. Radically altered from King's novel, "Under the Dome" is a bit of an uneven mess as a series, yet viewers tuned in weekly as the residents of Chester's Mill attempted to figure out the dome's true purpose – while also fighting one another, including crooked car dealer-turned-makeshift-mayor "Big Jim" (Dean Norris) and his psycho son "Junior" (Alexander Koch).
The show's younger characters fare best, including Britt Robertson as Angie, Junior's former girlfriend – once she escapes from his underground lair (don't ask), she sets off to find out the dome's "power source" along with her younger brother. The series' nominal leads, meanwhile, aren't particularly interesting: Mike Vogel's "Barbie" is a rogue with a heart, but he's bland, while Rachelle Lefevre is attractive enough as the woman whose husband Barbie has actually been sent to kill, but the writing isn't strong enough to make you care about either of them.
Watchable and yet increasingly disappointing as it progresses, "Under the Dome" arrives on Blu-Ray with ample special features, including deleted scenes, a gag reel and numerous featurettes. The 1080p transfers and DTS MA soundtracks are all fine. In spite of its many shortcomings, this is still a well-produced program – one that hopefully will improve when it returns for its second season next summer.
Also new from CBS this week is DEXTER: THE FINAL SEASON (aprx. 10 hours, 2013), the controversial – and mostly disliked by fans – eighth season of the Showtime series starring Michael C. Hall. CBS' Blu-Ray collects the final 12 episodes of the series with 1080p transfers and DTS MA soundtracks, along with numerous behind-the-scenes featurettes and bonus episodes from Showtime's "Ray Donovan."
TREME Season 3 Blu-Ray (605 mins., 2013; HBO): Third season of the David Simon-Eric Overmyer created series follows a group of New Orleans residents as the Crescent City continues its post-Katrina revitalization. Khandi Alexander, Rob Brown, Kim Dickens, Melissa Leo, David Morse, Clarke Peters, Jon Seda and Steve Zahn star in Season 3 of HBO's "Treme," which streets on November 19th and features copious special features. Exclusive to the Blu-Ray package is "Down in the Treme: A Look at the Music and Culture of New Orleans" as well as "The Music of Treme" featurette, while other extras include a profile of the Neville Brothers, interview with David Simon, five commentaries, music commentaries, and a "Chef Dinner" featurette. 1080p transfers and DTS MA 5.1 soundtracks round out the package.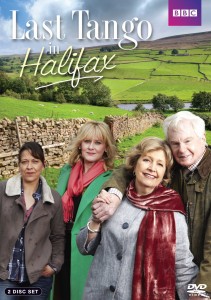 New From BBC Home Entertainment: A trio of new releases is on tap this week from BBC Home Entertainment.
THE PARADISE (2012) is an engaging series about England's first department store as seen through the eyes of a shopgirl (Joanna Vanderham) who catches the eye of the store's owner (the over-the-top Emun Elliott). All eight episodes from 'The Paradise"'s first season have been collected by BBC in a two-disc Blu-Ray set featuring 1080p transfers and DTS MA stereo audio. A "Behind the Doors of Paradise" featurette is the sole extra…Critics understandably loved LAST TANGO IN HALIFAX (336 mins., 2013), Sally Wainwright's story of two elderly widowers – Derek Jacobi and Anne Reid – who find one another after catching up on the internet. Lovely performances from Jacobi and Reid make this a charming treat about finding love at any time in life. BBC's two-disc DVD set includes a 16:9 transfer and 2.0 stereo soundtrack…Finally, SILK: SERIES ONE (351 mins., 2011) stars Maxine Peake as a barrister who joins the Queen's Counsel in a legal drama from creator Peter Moffat. BBC's two-disc DVD edition of the series' first season arrives this month featuring behind-the-scenes content, a 16:9 transfer and 2.0 stereo soundtrack.
---
Documentary/Foreign New Releases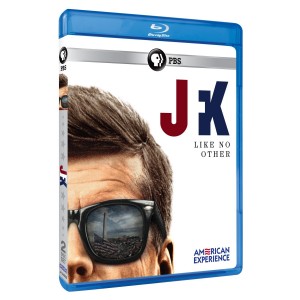 AMERICAN EXPERIENCE – JFK (240 mins., PBS) is one of the most exciting releases I've seen from PBS this year: a lengthy, involving American Experience documentary recounting the life of JFK, from his upbringing to his early political career, U.S. senate run and eventual election as the youngest President in U.S. history. His issues in office – as well as his illnesses, many of which weren't disclosed to the public – are part of a sprawling PBS documentary, narrated by Oliver Platt, which touches upon the impact (or, in some cases, lack thereof) of Kennedy's policies. From the Bay of Pigs through the Cuban Missile Crisis, this is a compulsively watchable production from director Susan Bellows and writer Mark Zwonitzer. Airing later this month on PBS, viewers can also check out the label's Blu-Ray edition, which comes on two discs featuring a 1080i HD transfer and 5.1 soundtrack. While there are a number of JFK documentaries airing this month, this is one of the best and comes strongly recommended.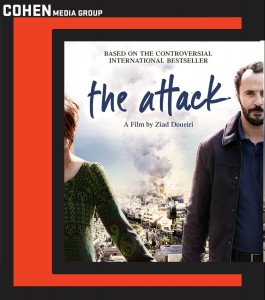 Also new from PBS this month is GROUND ZERO SUPERTOWER (60 mins., 2013), which chronicles the construction of One World Trade Center, from its inception to its battering from superstorm Sandy in 2012, and lingering questions as to whether the finished structure will live up to the public's expectations.The hour-long Nova special was produced by Teri Randall and comes to DVD on November 19th…HARVESTING THE HIGH PLAINS (60 mins., 2013) is a Mike Rowe-narrated documentary from director Jay Kriss detailing the work of his grandfather, John Kriss, who – along with Ray Garvey – believed that previously unharvested land in western Kansas and eastern Colorado was capable of producing wheat. A nine-minute short, "Wheat Today," extended interviews and an educational curriculum PDF are included in PBS' DVD…CRAFT IN AMERICA: FORGE (Season 5) (60 mins., 2013) is the latest season of the Peabody Award-winning series, chronicling three sculptors (Chloe Drake, Tom Pullin and Albert Paley) who forge pieces from hot metal. PBS' DVD runs an hour and features a fine score by Laura Karpman…Finally, theFRONTLINE special EGYPT IN CRISIS (60 mins., 2013) examines the recent, turbulent revolutionary movement in Egypt and rise of the Muslim Brotherhood. PBS' DVD includes a widescreen transfer and stereo soundtrack, and is currently available in stores.
THE ATTACK Blu-Ray (95 mins., 2012, R; Cohen): Gripping thriller from director Ziad Doueiri follows the harrowing aftermath of a suicide bombing in Israel from the point of view of the bomber's husband: a well-respected Palestinian surgeon (Ali Suliman) who's shocked by her actions, interrogated as a possible accomplice and later becomes enraged, vowing to find the terrorists responsible for her recruitment. Exciting and well-made, "The Attack" lands on Blu-Ray this week from Cohen in a Blu-Ray edition featuring an interview with the director; photo gallery; the trailer; a 1080p transfer and DTS MA soundtrack in Arabic and Hebrew with English subtitles.
---
Quick Takes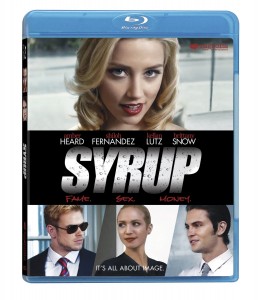 New From Magnolia: Shiloh Fernandez plays a recent graduate who wants to jump into the world of marketing in SYRUP (90 mins., 2012, R), an adaptation of Max Berry's book scripted by the author and director Aram Rappaport, whose film receives a suitably sexy turn from Amber Heard as the executive who takes an interest in Fernandez's energy drink. Magnolia's Blu-Ray includes an interview with costume designer Sophia Banks-Coloma, an AXS TV special, the trailer, a 1080p transfer and 5.1 DTS MA soundtrack…Edward Burns reteams with Connie Britton in THE FITZGERALD FAMILY CHRISTMAS (97 mins., 2012, PG-13), a loose continuation of the themes of family disconnect, bonding and reconciliation Burns previously explored in "The Brothers McMullen." Magnolia's Blu-Ray includes a commentary with Burns as well as an unrated version of the movie with far more explicit profanity than the PG-13 version also contained on the BD release…available this week from Magnolia is BLACKFISH (83 mins., 2013, PG-13), a depressing documentary from Gabriel Cowperthwaite that follows the unsteady relationship between man and killer whales in captivity, and may alter your perceptions of how parks like Sea World function. Interviews and special features include a conversation with a former Sea World trainer along with commentary and other featurettes. A 1080p transfer and DTS MA soundtrack, featuring a fine score by Jeff Beal, top off the disc.
New From Indiepix: A pair of Aboriginal teens finds life difficult, especially when they leave their community, in SAMSON AND DELILAH (100 MINS., 2010, Not Rated), a sensitive, raw Australian drama with no easy answers and strong performances. Indiepix's DVD includes interviews with the cast and crew, a behind the scenes featurette, the trailer, and the short "The Things They Said" by Survival…WOMEN WITHOUT MEN (95 mins., 2011) is a drama set during Iran's 1953 coup d'etat, following four women who congregate on an orchard outside Tehran. Beautifully shot, the picture – currently banned in Iran – comes to DVD from Indiepix in a special edition featuring a behind-the-scenes featurette; Walker Art Center Q&A; trailer; booklet; and sideshows featuring director Shirin Neshat.
BEN 10 OMNIVERSE Volume 3: ALIENS AT WAR DVD (220 mins., 2013; Warner): Third volume of episodes from the popular Cartoon Network series includes "T.G.I.S.," "Tummy Trouble," "Store 23," "Vilgax Mus Croak," "Ben Again," "Special Delivery," "Rad," "While You Were Away," and the two-part "The Frogs of War." Warner's two-disc DVD set also includes an Alien Database, 16:9 transfers and 2.0 stereo soundtracks.
NEXT TIME: TANK GIRL, STAR TREK NEXT GENERATION Season 5 and more! Until then, don't forget to drop in on the official Aisle Seat Message Boards and direct any emails to our email address. Cheers everyone!