Message Board - Come and Discuss The Latest Videos, Movies & Anything Else!
Disappointed with Paramount's lack of interest in what was once one of their most successful franchises, fans of "Friday the 13th" had to be happy with last year's news that Warner Home Video would be distributing titles from the studio's back catalog. That distribution agreement opened the door to compile the entire Friday series in the form of a 12-film Blu-Ray box-set, FRIDAY THE 13TH: THE COMPLETE COLLECTION,which sports the initial eight "Friday" films produced at Paramount during the '80s; two New Line Cinema productions released several years later; the irresistibly entertaining mash-up "Freddy Vs. Jason"; and Warner's slick 2009 "Friday the 13th" remake from producer Michael Bay.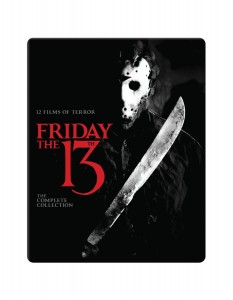 It's obviously nostalgic for those of us who grew up in, or lived through, the '80s to revisit the "Friday the 13th" pictures, even if the series was never one of my particular favorites. The franchise lacked the imagination of the Freddy Krueger "Nightmare on Elm Street" pictures as well as the cinematic verve of the early "Halloween" films, serving up – especially in the early going – an assembly line of teens who were lambs for the slaughter for the decidedly uncharismatic, hockey-mask attired Jason Voorhees. In spite of their predictability and comparatively workmanlike filmmaking attributes, however, the movies have grown on me over the years and offer sufficient amusement for series fans, particularly in lieu of today's comparatively more explicit and disturbing genre pictures.
Just for the record, my breakdown on the franchise goes as follows:
FRIDAY THE 13th Blu-Ray (**½, 94 mins., 1980, Unrated/R)
FRIDAY THE 13th PART 2 (**, 86 mins., 1981, R)
FRIDAY THE 13th PART 3 [3-D] (**½, 95 mins., 1982, R)
FRIDAY THE 13th: THE FINAL CHAPTER (**, 91 mins., 1984, R)
FRIDAY THE 13th PART V: A NEW BEGINNING (*½, 92 mins., 1985, R)
FRIDAY THE 13th PART VI: JASON LIVES (**, 87 mins., 1986, R)
FRIDAY THE 13th PART VII: THE NEW BLOOD (**½, 88 mins., 1988, R)
FRIDAY THE 13TH PART VIII: JASON TAKES MANHATTAN (**½, 100 mins., 1989, R)
JASON GOES TO HELL: THE FINAL FRIDAY (**½, 87 mins., 1993, R/Unrated)
JASON X (*½, 91 mins., 2001 [Released in the U.S. in 2002], R)
FREDDY VS JASON (***, 98 mins., 2003, R)
FRIDAY THE 13th [2009] Blu-Ray (**½, 99/106 mins., 2009, R)
The original FRIDAY set the standard for many a slasher to follow, including 1981′s FRIDAY THE 13th PART 2, a fairly hackneyed retread of its predecessor from producer-director Steve Miner that finds former "Powers of Matthew Star" heroine Amy Steel taking over for Adrienne King, who's offed in the early-going of this first sequel. The series made the move into the third dimension with 1982′s release of FRIDAY THE 13th PART 3, complete here in both 2-D and 3-D with two pairs of glasses. (Granted, the the old red/blue analygraph 3-D format doesn't favorably compare to the "field sequential" version initially seen in theaters, yet the 3-D effects are still fairly good here – especially when viewed on an HDTV).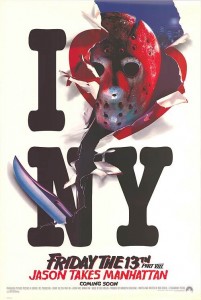 Parts 1 and 2 were previously released on Blu-Ray by Paramount and they've been reprieved here with the same a/v presentation and extras. Technically, the first "Friday" looks just fine given its modest budget, and the 1080p presentation of "Friday Part Deux" is also, undoubtedly, the best we'll ever see the film outside of a theater. However, the latter's rather flat 1.85 cinematography is drab to begin with, so the HD benefits may not be as appreciable as you might anticipate, especially compared to the first film. Remixed 5.1 soundtracks and each film's original mono mix are included, while supplements include a commentary on the original "Friday," plus retrospective featurettes (with cast and crew interviews), a featurette on fan conventions, the first two parts of the "fan film" "Lost Tales From Camp Blood," and trailers among other goodies recycled from prior DVD releases.
As for PART 3 (also previously released on Blu-Ray), the second sequel was a huge success, far more of a hit than its immediate predecessor, and also looks quite impressive in 2.35 widescreen — of the original Paramount movies, Part III was the only series entry shot in an anamorphic process. The Dolby TrueHD audio offers a stereo remix of the soundtrack, with the original mono track also on-hand. For extras, PART 3 also includes a 2-D version, along with a series of featurettes, a proper Making Of, the trailer, "Lost Tales from Camp Blood – Part 3," and more, all in HD as well. (Regrettably, a commentary track is the sole omission from prior DVD releases).
Making their Blu-Ray debuts in the Collection are the later Friday sequels, starting with 1984′s FRIDAY THE 13th: THE FINAL CHAPTER, which dumps the numerical title for a sequel that some series fans claim is one of the better entries (perhaps it's because of its '80s casting, including Peter Barton, Crispin Glover and Corey Feldman). Of course, "The Final Chapter" was anything but the end, with FRIDAY THE 13th PART V: A NEW BEGINNING quickly put into production and released hot on the heels of its predecessor. Not only do you get Corey Feldman again here but also Shavar Ross (Dudley from "Dif'frent Strokes") co-starring in Danny Steinmann's gory sequel, which ranks as one of the series' worst.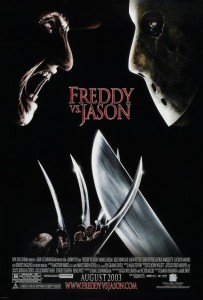 "A New Beginning" ushered in what a good deal of fans consider to be two of the better "Friday" sequels (at least the producers were trying to mix up the old formula), lead by FRIDAY THE 13th PART VI: JASON LIVES, a decent effort on the part of writer-director Tom McLaughlin that finds the now-grown Tommy Jarvis trying to off Jason once and for all. Sporting a high body count and a fair degree of action, "Jason Lives" is a superior '80s hack 'n slash, as is FRIDAY THE 13th PART VII: THE NEW BLOOD, which tries adding some "Carrie"-like thrills into the formula. Director Rob Hedden, meanwhile, attempted to finish the series off in 1989′s FRIDAY THE 13th PART VIII: JASON TAKES MANHATTAN, culminating in a climax that provides an actual conclusion to the proper run of the "original" series, as well as welcome bits of humor. Although its New York location filming is (quite) limited, I've always enjoyed "Manhattan" for what it is and rank it as the best of the Paramount Fridays.
The Paramount sequels were treated to Special Edition DVD releases, and make their Blu-Ray debuts here with nearly all of their extras having been retained: commentaries on each film, deleted scenes, a series of featurettes, the "lost ending" of Part IV, and trailers are all on-hand (the sole omission is the original DVD commentary from "The New Blood," though the movie still contains a commentary from one of Paramount's later releases). The 1080p AVC encoded transfers are crisp and satisfying as Warner's catalog releases typically are, though audio options are limited to a 5.1 DTS MA remix on each picture.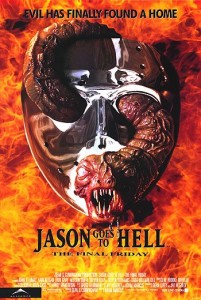 After the surprisingly robust (but financially disappointing) "Jason Takes Manhattan," Paramount opted to cast off the masked villain who had served them so well during the '80s. Fortunately for fans, New Line was interested in picking up the Jason franchise, and JASON GOES TO HELL was billed as the final "Friday" upon its release in August 1993. Writers Dean Lorey and John Hughley concocted a "Body Snatchers"-like send-off for Jason, having his spirit possess various victims and cause them to commit a rash of murders. In the process, the two — along with director Adam Marcus — throw in references to other genre flicks and have a bloody good time playing around with some of the conventions of the series. At least you have to give points to the filmmakers for trying to inject a little life into the series, though the picture's paltry box-office returns put the kibosh on any future installments for nearly a decade.
When "Jason" resurfaced, it wasn't with the teased ending that promised a battle between Jason and Freddy Krueger – but rather a silly, ultra low-budget outing from producer Sean S. Cunningham named JASON X.
It must have sounded like a good idea at the time: Jason Voorhees running around on a 25th century spaceship, hacking away at teenagers every bit as idiotic as the ones in the 1980s, but this cheapjack and often tedious 2001 series entry is one of those instances where all the best lines were present in the trailer. Moreover, if you're going to incorporate camp, at least go all the way with it (like Don Mancini did in his outrageous "Bride of Chucky") and don't do what director Jim Isaac did here: basically put Jason in a pedestrian "Alien" rip-off with a half-hearted attempt at self-parody. Sure, there are a couple of funny lines, but suspense-wise, the movie falls completely flat, with most of the movie shot in what seems to be one or two rooms. Even Harry Manfredini's score is a dud, performed entirely on synthesizers. "Jason X" may be worth a look for die-hard fans after downing a few brews, but stay far away from it in any other circumstance.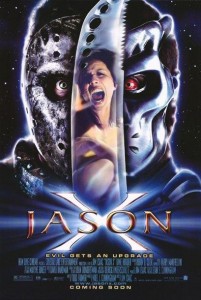 Also making their Blu-Ray debuts here, "Jason Goes to Hell" and "Jason X" have (like Parts V and VI, and VII and VIII, respectively) been combined on a single Blu-Ray platter. While each transfer is satisfying, fans will be disappointed that "Jason Goes to Hell" is only presented in its R-rated theatrical version, meaning not only is it missing several minutes of added gore but also – more importantly from my perspective – the movie's hilarious DVD commentary track that was one of the more enjoyable I can recall. Warner did, at least, include deleted scenes from the TV version (which should have been restored back into the film) and the original trailer, while "Jason X" carries over a pl ethora of extras from its old New Line DVD release. The best of these is "The Many Lives of Jason Voorhees," which examines the "Friday" phenomenon with interviews from Sean S. Cunningham and Kane Hodder to film historian David del Valle. This is definitely one of the more entertaining documentaries I've seen in a while, and covers all the bases despite (at the time) not having access to clips from the Paramount series. There's also an audio commentary with the filmmakers, a 17-minute "Making Of" featurette, and the original trailer.
The best of the lot for me is easily 2003′s FREDDY VS. JASON. Certainly, it doesn't take a genius to know that movies like "Freddy Vs. Jason" — like the brilliant "Bride of Chucky" before it — are never going to get good reviews from mainstream critics. It's easier to spend the better part of a thousand words bashing how ridiculous the entire concept of a movie like this battle-of-the-horror-titans is than praising what it actually does right.
Of course, we're not talking about a film of deep substance like a Kurosawa work. "Freddy Vs. Jason" is all about having a good time, a jokey horror vehicle where the anti-hero of the Elm Street series — Freddy Krueger himself — does battle with the other film titan who secured the slasher genre as the principal horror venue of the '80s. After years of stops and starts, endless rumors and aborted scripts, "Freddy Vs. Jason" was finally released to boffo box-office receipts in August of 2003, satisfying horror fans who grew up watching the "Elm Street" and "Friday the 13th" movies throughout the prior decades.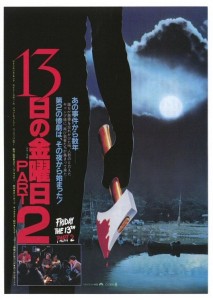 Robert Englund is back as Freddy, and looks like he's having the time of his life as the dream-master tries to stage a comeback. In order to do so, though, he has to resurrect Jason Voorhees, and use the knife-wielding maniac to kill off the next generation of Elm Street teens. In doing so, Freddy will gain power and be able to enter "reality" again — though Jason ultimately has other ideas about Freddy infringing on his turf.
The younger leads (Monica Keena, Jason Ritter) are a cut above for this kind of material, but it's all about Freddy and Jason here. The outrageous special effects and fights deliver the goods, as does a full-fledged fisticuffs brawl that serves as the movie's climax. Fans of both series should have a great time watching the duo duke it out, while the script wisely avoids the overly self-referential tone of the "Scream" films: it's tongue- in-cheek but doesn't insult its core audience, instead garnering laughs through amusing, character-driven dialogue. Kudos should also go out to Graeme Revell for his original score, which quotes a dash of his predecessors (Charles Bernstein's "Elm Street" and Harry Manfredini's "Friday" themes, respectively) and holds its own against the hard- rock songs layered on the soundtrack.
Director Ronny Yu also helmed "Bride of Chucky," and while "Freddy Vs. Jason" doesn't quite have the genre-pushing satirical component of that 1998 release, it's nevertheless a better movie than it has any right to be. This is a nostalgic, over-the-top affair that strikes the right balance between horror and humor, and if nothing else, ends up being a far more exciting confrontation than "King Kong Vs. Godzilla." For dumb end- of-summer fun, it was well worth the price of admission, and for a revisit on Blu-Ray, it's equally ideal.
"Freddy Vs. Jason" previously was released on Blu-Ray by Warner and this presentation seems to be identical outside of the audio: the previous disc included a Dolby TrueHD soundtrack, while this release boasts DTS MA sound. Otherwise the content is the same, right down to the okay VC-1 encoded 1080p transfer and a bevy of extras (commentary, Making Of featurettes, deleted scenes).
Despite "Freddy Vs. Jason"'s commercial success, Jason would lay dormant again until producer Michael Bay and his Platinum Dunes label oversaw the 2009 FRIDAY THE 13th, a slick retread of the Paramount Jason slashers with Jared Padalecki ("Supernatural"), Amanda Righetti and Danielle Panabaker running afoul of Voorhees in a basic recycling of the original films from writers Damian Shannon and Mark Swift.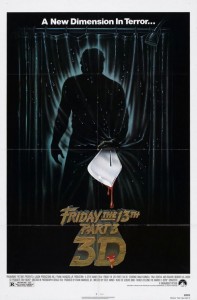 Unsurprisingly, the new "Friday" doesn't do anything revolutionary, nor does it inject a sense of playfulness the way "Freddy Vs. Jason" was able to. The push-button narrative and cliched genre devices are right out of the old movies on every level — the difference here is that director Marcus Nispel has given the movie a solid visceral presentation that's superior to all of its predecessors. From Daniel Pearl's scope cinematography to some fairly well-executed kill sequences, this "Friday" is a polished cinematic effort, even if its only intention is to fill up audiences with the same cinematic calories as its predecessors. For some that'll be a major turnoff — for others, it may provide exactly the type of no-brain genre entertainment certain horror fans might appreciate, and at least the tone isn't nearly as serious and downbeat as Platinum Dunes' woefully misguided remake of "A Nightmare on Elm Street."
Warner's Blu-Ray disc is a straight-up reissue of its prior release, offering a crisp, vibrant VC-1 encoded transfer with rollicking Dolby TrueHD audio. Steve Jablonsky's score doesn't add much to the action, but it's functional, while both the film's 97-minute theatrical cut and an extended 106-minute version are both available on the BD (note that the extended cut is still rated R). Extras are slim, including a BD-exclusive trivia track, a Making Of featurette, and additional deleted scenes.
Warner's Complete Collection offers all 9 Blu-Rays – as well as the "Killer Extras" disc from one of Paramount's prior DVD box-sets – in a digibook package. The digibook itself is packaged inside a metal tin with an extract from Peter Bracke's "Crystal Lake Memories" tome housed inside, along with an Ultraviolet copy and a Camp Crystal Lake patch. For fans, this is about as solid a compilation as one could hope for – while it's disappointing the unrated version of "Jason Goes to Hell" wasn't included, the transfers are strong and nearly all of the assorted DVD extras have been ported over from earlier releases. A slice above, just in time for Halloween!
---
Also New From Warner
Two '90s Paramount releases both sabotaged by studio interference debut on Blu-Ray this month from Warner.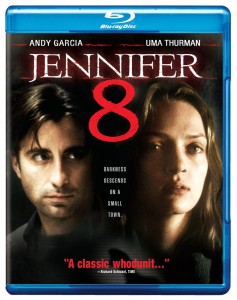 In the early '90s, "Withnail & I" director Bruce Robinson traveled to the U.S. to make what he envisioned would be a "commercial" studio picture. Fresh off the success of "The Silence of the Lambs," the serial killer genre was enjoying a major resurgence at the box-office, and Robinson's JENNIFER 8 (**½, 125 mins., 1992, R)had all the needed ingredients for success: a strong cast, textured cinematography from the great Conrad L. Hall, and one of Christopher Young's finest scores.
Unfortunately, Paramount's re-editing of Robinson's original cut turned "Jennifer 8″ into a great looking but fatally flawed thriller with a story line missing huge chunks of exposition. The movie's opening fares best, with L.A. cop Andy Garcia (somewhat over-the-top in a role clearly written for an older star) having moved to northern California for peace and quiet, but plunged right into the middle of a murder investigation involving a killer preying on blind women. Uma Thurman co-stars as a young sightless woman – the sole witness to the most recent victim – whom Garcia falls for, Lance Henriksen appears as a fellow cop who's also Garcia's brother-in-law, and John Malkovich jazzes up the convoluted final third as an FBI investigator.
The picture, unquestionably, looks great – Hall's cinematography adds nuance to every scene, with snowy mountains, rainy streets, smoky interrogation rooms and even the fading sun pouring into Thurman's room lending enormous atmosphere to the picture. Young's elegant scoring refuses to travel down the standard thriller route as well – making Paramount's decision to cut the film down and try to fashion it as a standard police procedural as disappointing as can be. In fact, the movie's last 10 minutes are as transparently abbreviated as any I've ever seen, with credits that fly up the screen in a virtual announcement that studio hacks were working on ending the picture as soon as possible.
It's unfortunate because there are a lot of memorable elements in "Jennifer 8," and Warner's Blu-Ray does bring out the best of them with a 1080p AVC encoded presentation that plays to Hall's strengths. The DTS MA 5.1 audio is passable and a theatrical trailer rounds out a fine presentation of a flawed movie still worth seeing for what it could've been.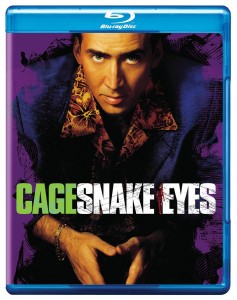 As for SNAKE EYES (*½, 98 mins., 1998, R), I'd like to send out my condolences to the powers-at-be over at Paramount who replaced the original ending of Brian DePalma's film with an anti-climax so horrid that it sinks what was an entertaining thriller into a complete waste of time.
DePalma's 1998 effort stars Nicolas Cage as a cop hired by army pal Gary Sinise to supervise security for an Atlantic City boxing match that soon turns into an assassination plot, and for nearly two-thirds of its running time, director DePalma and screenwriter David Koepp deftly juggle suspense and Hitchockian twists and turns into a potent brew of entertainment, filled with the director's trademark technical standbys (split-screens, flashbacks, foreground close-ups against widescreen backdrops, etc).
Unfortunately, just when the movie seems to be building towards the finish line, along comes a finale so utterly insipid and unexciting that you'll want to have a bag of vegetables on-hand to toss one-by-one at the screen when it's all over.
Reportedly, studio executives felt DePalma's original ending, which involved an elaborate array of Industrial Light & Magic visual effects (check out the roster of ILM names over the end credits!), was too over-the-top, so it was junked at the last minute against the director's wishes and refilmed…with something less than a fair amount of inspiration on the filmmaker's behalf (understandably so). Try, two men walking down a corridor really slowly while a police van crashes outside the casino wall. Cut to epilogue sequences. Roll credits.
Fragments of what-might-have-been remain in the finished film, from one brief glimpse of a wave crashing over the Jersey shoreline to several lines that Cage speaks in the now-incoherent final scene to co-star Carla Gugino about "surviving the wave and being trapped in the tunnel," all of which correspond to an ending we didn't see!
DePalma is on record as recently saying that he would've gladly participated in a restoration of his original version – so this barebones Blu-Ray release (with an attractive 1080p transfer and DTS MA soundtrack) of the theatrical version is a huge disappointment. The "refilmed" version is not only compromised, it's one of the most inept major studio releases of this decade, seemingly incomplete and a sham to anyone who sees it. Hopefully one day there will be a reason to see this movie, which starts off with a bang only to finish without so much as a whimper.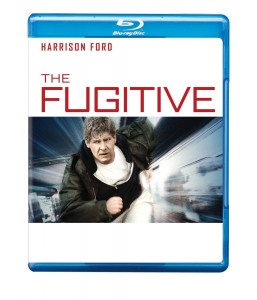 THE FUGITIVE 20th Anniversary Edition Blu-Ray (***½, 130 mins., 1993, PG-13; Warner): Back in the early '90s, the month of August was generally a dumping ground for unwanted, re-scheduled studio pictures that couldn't hack it at other times of the year. Like the cold winter days of January, the dog days of summer were a cinematic wasteland – something that all changed when Warner Bros.' big-screen remake of the TV classic "The Fugitive" was released on August 6, 1993. An immediate critical smash and box-office sensation, "The Fugitive" would gross some $182 million (nearly $400 million adjusted for inflation) in the U.S. alone, proving that a movie's August release date wasn't a commercial death sentence.
20 years after its initial release, "The Fugitive" – with its expert performances by Harrison Ford as Dr. Richard Kimble and Tommy Lee Jones as U.S. Marshal Sam Gerard – has been resurrected on Blu-Ray by Warner Home Video, including a nifty, newly remastered 1080p AVC encoded transfer and DTS MA audio that's an appreciable enhancement on the movie's prior Blu-Ray incarnation. While it would've been interesting to see deleted scenes of Julianne Moore's romantic relationship with Ford (wisely cut for time), fans will have to make due with a decent though not overwhelming array of special features, including a new, half-hour retrospective documentary and the pilot for the short-lived 2000 TV remake of the series with Tim Daly (presented in HD). These new extras are joined by reprisals of supplements from the prior release, including director Andrew Davis' commentary with Tommy Lee Jones, an intro from Davis and Ford, two featurettes and the trailer.
---
New Warner Archive Releases
Johnny Sheffield returns as BOMBA THE JUNGLE BOY in the Warner Archive's second and final volume of programmers starring the former "Boy" from "Tarzan." On hand here are 1952′s "Bomba and the Jungle Girl" and "African Treasure," followed by 1953′s "Safari Drums," 1954′s "The Golden Idol" and "Killer Leopard," and 1955′s final installment, "Lord of the Jungle." 16:9 transfers are on-hand in the final three Allied Artists productions, while the initial three pictures are included in 4:3 full-screen. Fans of "Tarzan" ought to delight to Bomba's derring-do and appearances by Kimbbo the Chimp in six entertaining Saturday matinee adventures.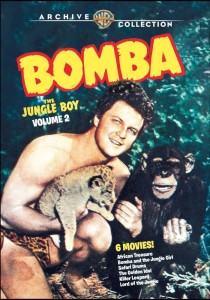 Back in circulation from the Warner Archive are a pair of MGM productions, as well as several Paramount DVD re-issues.
THE LOVED ONE (121 mins., 1965) is certainly one of the strangest films of its decade: a bizarre satire based on Evelyn Waugh's novel from director Tony Richardson and screenwriters Terry Southern and Christopher Isherwood. It's a time capsule of the '60s and a surreal satiric tale with Robert Morse as a young British poet who arrives in L.A. to visit his Uncle (John Gielgud) and promptly meets an assortment of odd types. Jonathan Winters is amusing in a dual role and the guest star list is notable: Dana Andrews, James Coburn, Milton Berle, Tab Hunter, Liberace, Roddy McDowall, Robert Morley and Rod Steiger co-star in a film that buffs ought to find irresistible for its cast and the B&W cinematography by John Calley and Haskell Wexler. Warner's DVD offers a 16:9 transfer, trailer and archival featurette – identical to the studio's earlier, out-of-print release…The Robert Donat-Greer Garson GOODBYE MR. CHIPS (115 mins.) is a classic that should always be in print – so kudos to the Warner Archive for re-issuing Warner's earlier DVD edition, which includes a fine presentation of the 1939 classic's original B&W print. It's a no-frills release for one of the great films of the '30s and comes highly recommended.
LET'S SCARE JESSICA TO DEATH (***, 88 mins., PG-13) is a supernatural/psychological thriller that's gained a small cult following since its 1971 release – a slow-moving, wholly strange and yet somehow spellbinding tale of one woman's sanity and possible supernatural occurrences, set against a creepy, late summer New England countryside (it appears as if the picture was shot in rural Connecticut).
Zohra Lampert (who played George C. Scott's wife in William Peter Blatty's supremely under-rated "Exorcist III") stars as Jessica, a woman who travels to a remote country house with her husband (Barton Hayman) and friend (Kevin O'Connor) after being recently released from a mental institution. Soon, Jessica hears voices in her head and questions the identity of a young girl (Gretchen Corbett, who would later star in "The Rockford Files") whom the trio find living in the house.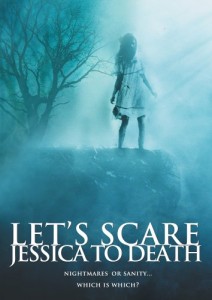 John Hancock ("Bang the Drum Slowly") directed this trippy mood piece, which absolutely feels like the kind of film you'd find in the early '70s — and for the most part that's a compliment. The cinematography and direction establish an authentic atmosphere that supports the somewhat thin Norman Jonas-Ralph Rose screenplay, and the performances — especially Lampert — are consistently on-target. The film stresses restraint instead of full-out shocks, and ends with a hugely ambiguous finale that barely skims the surface of answering the questions it raises. Yet even with its offbeat ending, "Let's Scare Jessica…" is an eclectic thriller that lives up to its reputation as a unique genre piece of its time.
Warner's Archive DVD – a re-issue of the OOP Paramount disc from 2006 – includes a strong 16:9 (1.85) transfer that looks vibrant and well-composed. The mono sound is decent, offering an eclectic score by Orville Stoeber that only detracts from the picture during its goofy, bombastic synthesizer passages.
Finally, two other Paramount DVD re-issues are newly available from the Archive: LADY IN A CAGE (93 mins., 1963), the Olivia de Havilland thriller that introduced James Caan to the silver screen; and TARGETS (89 mins., 1967), Peter Bogdoanovich's directorial debut with Boris Karloff. Warner's Archive release retains the "Targets" extras (Bogdanovich's commentary and introduction) while both movies offer 16:9 transfers and mono soundtracks identical to Paramount's prior releases.
NEXT TIME: Shout Factory's PSYCHO II, PSYCHO III, MYSTERY SCIENCE THEATER 3000: THE MOVIE and more! Until then, don't forget to drop in on the official Aisle Seat Message Boards and direct any emails to our email address. Cheers everyone!